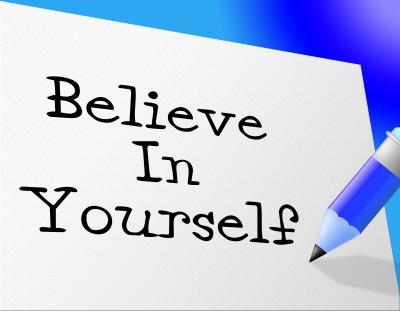 (photo courtesy Stuart Miles and freedigitalphotos.net)
I scheduled myself to work day shift on Thanksgiving so our deputies could have the day off and enjoy time with their families and friends. A simple thought and minor inconvenience for my family for all the appreciation I/we have for our deputies and staff.
The entire day provided much food for thought and hundreds if not thousands of reasons to be thankful for what many of us take for granted.
The morning started with serving Adult Abuse Orders of Protection to the "Respondents" who reside in Livingston County. I listened to the stories and gave friendly suggestions and fair warning to avoid a criminal charge.
Later I responded to an intrusion alarm at a business and met the company contact. We were glad it was only a false alarm instead of dealing with the frustrations and issues of a criminal act and being a crime victim. I was then dispatched to a rural location to put down a deer that had been partially paralyzed from having been struck by a vehicle.
I was then led to the Chillicothe Police Dept. where I took custody of a 21 year old female which had surrendered to the CPD on a Livingston County felony warrant for alleged bond violation. I had the opportunity to speak with this person and learn some things in her life which have caused her much difficulty. I also learned how the sudden separation of her and her 5 year old child was impacting her. We had a positive talk about life and only being able to change tomorrow before she was turned over to jail staff. I also had opportunity to communicate with a parent of that person and shared with them some of the words given to me from this girl about her wants and needs in life.
Later I had opportunity to visit with a person I would describe as a hard core meth and pill addict. This person was interviewed as a witness on a different criminal matter and it was difficult for me to see how the drugs have wasted their body and mind. Positive words of encouragement were also given and strong suggestions to obtain and accept treatment before that addiction puts them in a grave hopefully helped. The individual knows they can trust and communicate with us as we shared compassion and understanding every time we can find opportunity.
I continued working on a recent burglary and had to call that crime victim a couple of times for additional information. The communication was probably a disruption to their holiday but the importance of moving as quickly as possible on this case may mean the difference in clearing it with an arrest or not. I am hopeful the next few days prove productive and we can put an end to that crime victims concerns and intrusion in their lives.
While working on reports at the office I received a call from a parent with significant concerns on a child custody issue. It seems the major holidays always bring some disputes to parent's interpretations of a Court order on custody and visitation. Many times all we can do is refer the person back to Civil Court for a non-criminal issue. However we also hear and understand the frustrations that typically both parents have and see the unfortunate side of the child probably being in the middle of the difficulty.
A short while later dispatch notified me to respond to the north east end of the county for a one vehicle accident with possible injuries to a child. The Missouri State Highway Patrol, Chula First Responders and Chillicothe Department of Emergency Services also were summoned to respond. Further information given to us while responding to the call was possibly only one person injured and that patient is a child. Fortunately we learned on arrival the ambulance was not needed and the crash was only from attempting to avoid a deer. No one was seriously injured in this wreck on Thanksgiving Day.
I spent quite some time in speaking with our jail staff about certain issues with a detainee and was required to share that with our Prosecuting Attorney and a Judge. Fortunately all that was resolved but created significant additional work for the jail staff.
While the holiday shift proved to be rather busy it also provided plenty of thought on the hundreds if not thousands of things I/we have to be thankful for in our daily lives; things we too often take for granted. So I decided to sit here tonight after our family meal and type this editorial for others to give consideration to the many things they too have to be thankful for in daily life.
Even though "Thanksgiving" is a day behind us, I hope you are able to feel and understand the variety of issues presented to a small county sheriff on a holiday of Thanks.
On behalf of all of us at the LCSO, we hope you and your family have a joyful and blessed holiday season.
Be safe,
Steve Cox