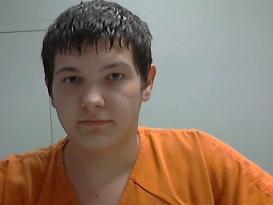 Jonathan Patrick Patterson
June 17 the LCSO arrested Jonathan Patrick Patterson, 19, Chillicothe on a Livingston County arrest warrant for alleged class D felony Sex Offender Registration Violation(s). This stems from a LCSO investigation into the allegations that Mr. Patterson was not complying with all sex offender registration requirements. Mr. Patterson was transferred to the Daviess Dekalb County Regional Jail in lieu of $1,500 bond.
Mr. Patterson is currently on probation for a felony conviction of Promoting a Sexual Performance by a child under the age of 14. Mr. Patterson's probation may be violated over this current allegation.
Sheriff Steve Cox