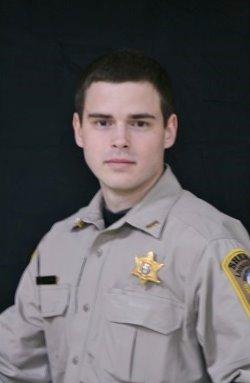 Deputy Jacob Peterson
I recently attended a week of training focused on helping
chaplains/pastors understand the culture of Law Enforcement, and the challenge of being a chaplain in that culture. Along with 30-35
others, some pastors, officers, and retired officers, we discussed
various aspects of the job. We discussed things such as the history of
American Law Enforcement, history of SWAT, and a chaplain's place in both. We discussed the Chaplains place at a crime scene, during
officer involved shootings, and deaths. We also discussed a chaplains
place during and after an active shooter situation or critical
incident. A very important aspect to this training was gaining a large
network of other chaplains who have active programs set up in their
agencies.

My goal for the near future is to set up a program that involves local pastors and lay people, that will include training, input, and a system for things such as critical incidents and their place in that recovery. Without a system put in place, there will be chaos. Prior to this employment, I will work with the office command staff to set up a General Order/Policy manual for the chaplain program. This will be done with great help from local agencies, the National Sheriff's Association, and those who I attended training with last week.
---