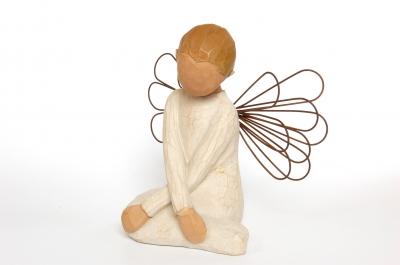 (Photo courtesy Daniel St. Pierre and freedigitalphotos.net)
Sometimes people take everyday life, relationships, work, or their own health for granted. I want to share a few things for you to consider this Thanksgiving and hopefully lift someone's spirits. So please take time to absorb the following:
Hopefully none of you ever experience a health issue like what I did on October 28, 2016. I should actually be dead or without anywhere near a normal life. My wife, family, and co-workers went through a very difficult time for the 3 + weeks I was in the hospital, and then home before I finally returned to work the first part of January 2017. I was in a coma for 2 weeks and do not remember anything about the actual incident.
I do not know how my wife, family, friends and co-workers dealt with this situation. Between Hedrick and Saint Luke's on the Plaza, my wife was called in multiple times to say "Good Bye" to me as I was supposed to pass. However, I made it through the afternoon but my wife was told I would not make it through the night. My wife, some of my family and friends remained there with me and I understand many prayers were said both there and here in our community.
My wife frequently dealt with challenges being thrown at her by the team of doctors and nurses. My kidneys were shutting down from all the CPR, numerous electric shocks, and other major trauma to my heart and body. Days later she learned I suffered 3 strokes and if I lived, would probably have significant brain damage, be blind, not know anyone, and require residential care. Basically I was given a 20% chance of a limited portion of quality life. Again more emotional beating for her and others.
I was unaware I had a feeding tube (which made me very ill) and a trach to breath and this made me gag which threw my heart into AFIB several times. I would get shocked to get my heart back into rhythm and the doctors remained very concerned.
After 2 weeks I began to come around but I was extremely weak. I could hardly move and had multiple ribs broken from the CPR belt. I was unable to remain awake for very long and was in significant pain. I understand the medical staff could see daily progress but my eyes and responses were not near what they wanted. I remember my wife was there constantly. I recall she was interacting with the medical staff and saying things to me and trying to help me.
I will risk people thinking I am strange but I want to share this with you because I think it is very important. I recall seeing and speaking with both sets of my grandparents. I was very close with my grandparents, especially Eva and Manford Cox. I remember both sets of grandparents asking me why I was there as it was not yet my time. My grandparents commented how much they like my family, the work I do, and they really enjoy the way my office and I help people. I was amazed in seeing them but I could not understand why or what happened or where we were. My grandmother Eva soon touched me on the shoulder and said "Stevie, I am going to pull some strings to make sure YOU are okay." Keep in mind that Eva had called me "Stevie" for many years and at that time was the only person I would ever allow to call me "Stevie". My wife, Beth had never called me "Stevie" and had never met Eva or Manford, nor did she know about Eva calling me "Stevie". Eva was a very religious lady and if someone could pull some strings with the good Lord, she could.
I soon met an old friend and former Chief Deputy, Jim Lightner. Again I was amazed but still confused as to why and how I was seeing Jim. We had a great talk, he could not understand why I was there and told me I should not be there yet. We discussed the election and he told me I had this won and to get back down there and show the naysayers who is boss. Jim and I discussed things about his passing and his love for his family and friends. I promised him I would deliver certain messages to his family as soon as I could. The next thing I know is when I woke up Beth was constantly calling me "Stevie" and I was shocked. Again she had never done or said that before and I was unable to speak or communicate because of the trach and being so weak. Beth constantly called me "Stevie" and only "Stevie".
When the medical staff removed my trach they put in a device which allowed me to speak. I remember they were hopeful I could utter something but were not expecting much of anything. Once they put that in I started chattering and asking questions. The nurse and Beth were looking at each other in amazement. The nurse retrieved a doctor and said "Doctor say hello to Sheriff Cox". I again spoke and was asking questions about my family, the election, my job, staff, and many things. They had the look of shock on their faces.
Soon when only Beth was in the room with me I asked why she was calling me "Stevie" and she said she did not know. I asked when was it she began calling me "Stevie" and with a puzzled look Beth replied it was at Hedrick Medical Center in the emergency room when they called me in to say good bye to you….. I honestly believe that was from my grandmother Eva Cox so I would know Eva was there and I would know everything was going to be okay.
Soon all the doctors and nurses had visited and spoken with me. Now all the medical staff were calling me "Miracle Patient". At the time I thought they were just trying to throw positive comments but later that week when doctors and nurses asked to have a picture taken with me was when I really knew I probably should not have made it.
The previous week when I was still in a coma a nurse came in and asked Beth if I like music and she said yes. The nurse clicked an app on her phone and laid it on my chest. The very first song was our wedding song by Shania Twain. What are the chances of that?
One of my heart caregivers has since explained that I was basically dead for a combined total of 90 minutes. When they were about to give up as I had no responses my heart would suddenly flutter and they would continue on.
There were some other unusual things happen and we believe all were signs from above but those were probably the biggest. One thing I have learned from this is to not overlook the signs from "God". I have since been fortunate to give a wonderful talk about this at the Mooresville Christian Church and that did probably as much good for me as it did for the packed house.
Now I feel absolutely great and am stronger and healthier then I have been in years. The doctors remain amazed that I have no brain damage, no heart damage, and no organ damage. My doctors all said basically the only reason I can be alive and okay is due to a higher power as otherwise there is no reasonable medical explanation. I was able to come home just before Thanksgiving 2016 and it is still a great feeling to be back home.
During my absence our staff performed an outstanding job. Not only did they take time to help my family but they made certain our office duties were completed and business continued as normal. Chief Deputy Michael Claypole and Captain Sindy Thomas continue doing amazing job and I cannot thank them and all our staff enough.
I want to reaffirm how thankful my family and I are to my wife for getting me to Hedrick, Jodi Keller for the life-saving CPR, the Chillicothe Department of Emergency Services Staff for their hard work, all the doctors and nurses at Hedrick Medical Center, Life Flight Eagle, and the dozens of medical professionals at Saint Luke's on the Plaza. Also a huge "Thank You" to the wonderful ladies at Hedrick Medical Center in Physical Therapy, Occupational Therapy, and Cardio Rehab for helping me regain and raise strength and endurance. All of these people are truly dedicated professionals!!!
Trust me, guardian angels exist, God listens, and prayer works! Thank you to everyone for that.
Sheriff Steve Cox