About 1:00 a.m. on June 22, Deputy Jon Maples was on patrol in Wheeling and was informed by a citizen of a potential burglary in progress. Deputy Maples responded to the location and found 4 juveniles hiding or trying to hide from him. Flashlight(s) were recovered and it was learned the rear door of the abandoned home was open or unlocked. Parents were contacted and their children were returned home. A report is being submitted to the Juvenile Authorities and the investigation is continuing at this time.
We have also received notice of vandalism in the Wheeling area that is being investigated at the time of this press release.
This week we have completed an investigation of reported sexual misconduct to a child. The investigation concluded yesterday when the child was interviewed by the Children's Advocacy Center.
This week we have investigated a report of property damage where unknown person(s) used a paint ball gun and shot a residence at least 4 times. Investigation continues.
On June 20, we began an investigation of reported assault in 3rd degree and peace disturbance. The suspect allegedly assaulted his mother over a personal matter. The suspect is being sought for questioning.
On June 20, we began an investigation of reported unlawful use of a weapon. The reported victim claims he was at a certain location when approached by two people in a vehicle who wanted methamphetamine. The reporting person advised that one female occupant pulled a handgun and pointed it at him. The matter has been investigated and there is not sufficient information or evidence to proceed with an arrest at this time. Investigation continues.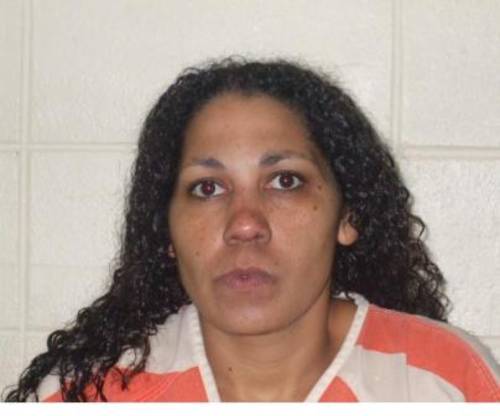 On June 21, arrested Alicia Ann Smith, 35, Chillicothe, on a Livingston County arrest warrant for alleged Probation Violation on original conviction of class B felony Distribution/Deliver/Manufacture/Produce, or Attempt, or Possess with Intent do Distribute/Deliver/Manufacture/Produce a Controlled Substance. Bond was set at $50,000.
The LCSO has remained very busy on these and other investigations, calls for service, jail and building issues, assisting other agencies, and helping citizens on a variety of matters.
The Livingston County Jail currently has 36 people in custody, 4 of which are female detainees.
If you have any information on these or other crimes, please call us at 660-646-0515.
Please visit our website at www.livcoso.org there you can view our jail roster, press releases, most wanted persons, arrest warrants, registered offenders, and obtain a significant amount of information about the employees, activities, and services offered by your sheriffs office. You may also sign up for email or text message alerts for jail roster activity, sex offender information, messages from the sheriff, most wanted, and press releases. You may also join the many other people who follow us on Facebook.