NEWS RELEASE
OFFICE OF THE UNITED STATES ATTORNEY
WESTERN DISTRICT OF MISSOURI
DAVID M. KETCHMARK
Contact Don Ledford, Public Affairs ! (816) 426-4220 ! 400 East Ninth Street, Room 5510 ! Kansas City, MO 64106
www.justice.gov/usao/mow/index.html
AUGUST 2, 2012
FOR IMMEDIATE RELEASE
PROJECT CEASEFIRE
CHILLICOTHE MAN SENTENCED FOR ILLEGAL FIREARM
KANSAS CITY, Mo. – David M. Ketchmark, Acting United States Attorney for the Western District of Missouri, announced today that a Chillicothe, Mo., man has been sentenced in federal court for illegally possessing a firearm.
Joseph M. Johnson, 33, of Chillicothe, was sentenced by U.S. District Judge Brian C. Wimes on Monday, July 30, 2012, to four years and nine months in federal prison without parole.
On Feb. 7, 2012, Johnson pleaded guilty to being a felon in possession of a firearm. Johnson pawned a Winchester 30-06 caliber rifle at a Chillicothe pawn shop and about a month later attempted to redeem the rifle.
Under federal law, it is illegal for anyone who has been convicted of a felony to be in possession of any firearm or ammunition. Johnson has prior felony convictions for involuntary manslaughter, unlawful use of a weapon and assault.
This case was prosecuted by Assistant U.S. Attorney Christina Y. Tabor. It was investigated by the Livingston County, Mo., Sheriff's Department, the Independence, Mo., Police Department and the Bureau of Alcohol, Tobacco, Firearms and Explosives.
Project Ceasefire
Project Ceasefire, launched in October 1999, is a cooperative initiative by federal and local law enforcement and the Kansas City Crime Commission that targets for federal prosecution persons who unlawfully use or possess firearms.
---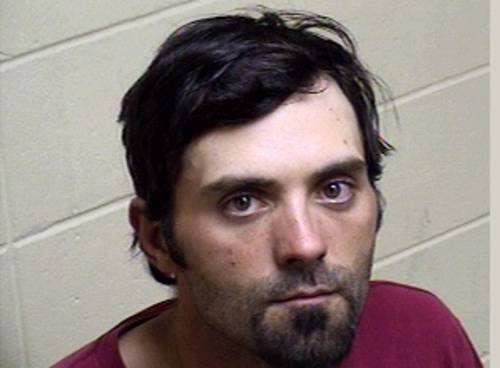 Joseph M. Johnson
At least some of the prior felony convictions referred to by the U.S. Attorney's office were related to the shooting death of Kevin Anderson at Washington and Clay Streets in Chillicothe, Missouri. That incident took place on or about August 1998.
Steve Cox