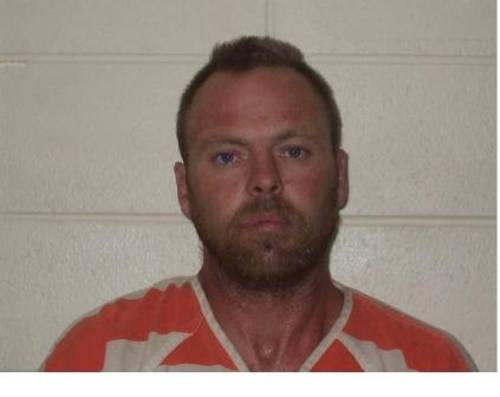 Problems arose during a recent death investigation investigation near Wheeling as the officers were attempting to make notification to the deceased victim's family, when at some point a man who had allegedly previously been belligerent and a problem for the officers during part of the investigation of the scene, gained access into a Missouri State Highway Patrol vehicle and then drove the patrol car in a careless and imprudent manner. The suspect allegedly began driving the patrol car toward one of the troopers who drew his weapon subsequently stopping and arresting Wesley David Coke, 36, Linneus for the alleged Tampering with a Motor Vehicle and Driving While Intoxicated. Mr. Coke remains incarcerated in the Livingston County Jail at this time pending filing of any formal charges.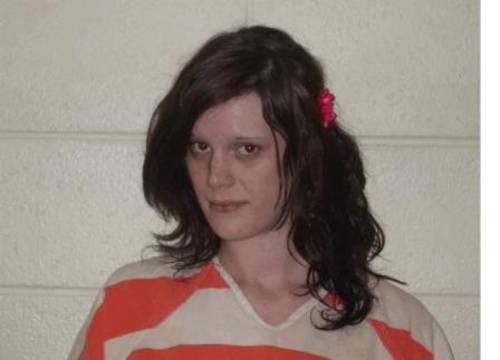 Yesterday evening the Chillicothe Police brought in an 18-year-old female, believed to be Kaitlyn M. King, 18, on several citations and requiring her to post bond. Allegedly Ms. King created significant problems including concealing her identity for quite some time from the CPD officers. Our staff attempted to help this female in contacting persons to post her bond and after several hours of dealing with Ms. King it was time to have her incarcerated in the jail in lieu of bond. The detention staff documented the refusal of the detainee to cooperate with the booking process, changing her attire, and being placed in a cell area. After an extended amount of time in trying to reason with this person she then decided she would not be placed in a cell and chose to resist, fight, kick, attempt to bite and head butt the officer(s) as she was being moved to a cell and then to a restraint chair. Ms. King posted bond hours later and has been released on the summons. A report and lengthy video evidence of the additional violations are being forwarded to the Livingston County Prosecuting Attorney for consideration of additional charges.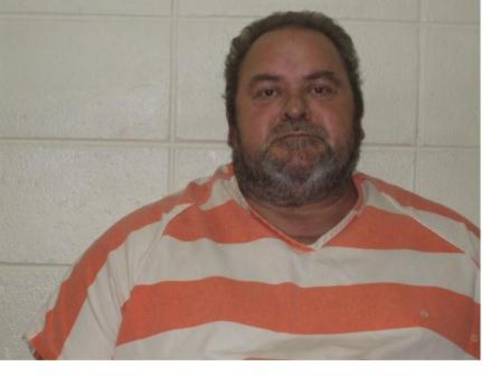 On the weekend of August 05, we investigated a report from a parent reporting their juvenile daughter had been in a local business when an adult male allegedly made harassing and frightening comments to her. During the process of the investigation management at the business reported learning of an alleged subsequent act the next day from the same suspect toward another young lady. Investigation resulted in the arrest of Leslie Spencer Henson, 65, Chillicothe, for alleged 2 counts of 3rd degree Assault and Harassment. Mr. Henson has since been released on summons to appear in Livingston County Associate Circuit Court.
On August 06 we investigated a report of property damage to a mail boxes on Liv 401 and Old Highway 190. The property owners advised that sometime since August 04 unknown person(s) had ran over his mailbox. Investigation continues.
Also on August 06 we investigated a report of property damage to a business sign outside of Ludlow. Unknown person(s) used a vehicle to run over the petro sign in the 5500 block of Highway DD. The suspect(s) left the scene. This investigation may also be related to the above described incidents.
On August 06 we began an investigation of a stolen pickup from a shed in the Dawn area. Victim reported the theft of his 2004 Ford Crew Cab pickup being white in color with license number ATO4098. There were several items in the pickup such as tools and equipment which were also stolen. Investigation continues.
On August 06 a deputy stopped a vehicle for traveling 83 in a 65 and found the Kansas driver was allegedly driving with a suspended license. Citations were issued for the excessive speed and driving while suspended violation.
On July 31, we served a Linn County arrest warrant on Michael Lee King, 33, KCMO for alleged Tampering with a Utility Meter. Bond was placed at $230.00.
Our Most Wanted section of our website has new activity this week. Saline County authorities arrested Michael J. Butner on the Livingston County arrest warrant for alleged criminal non-support. We also added Aaron Black to the Most Wanted as Mr. Black is wanted for alleged Endangering the Welfare of a Child in 2nd Degree. Tips suggest Mr. Black and his family moved to Illinois to allegedly avoid arrest in Livingston County. Unfortunately the misdemeanor warrant(s) prohibit the Blacks from being extradited from Illinois.
We currently have 45 people in custody of the Livingston County Jail, 11 of which are female detainees.
Our staff remains very busy with numerous active criminal investigations, assisting other agencies, Court, transporting inmates, and jail/detainee issues.
If you have any information on these or other crimes we ask you please call us at 660-646-0515.