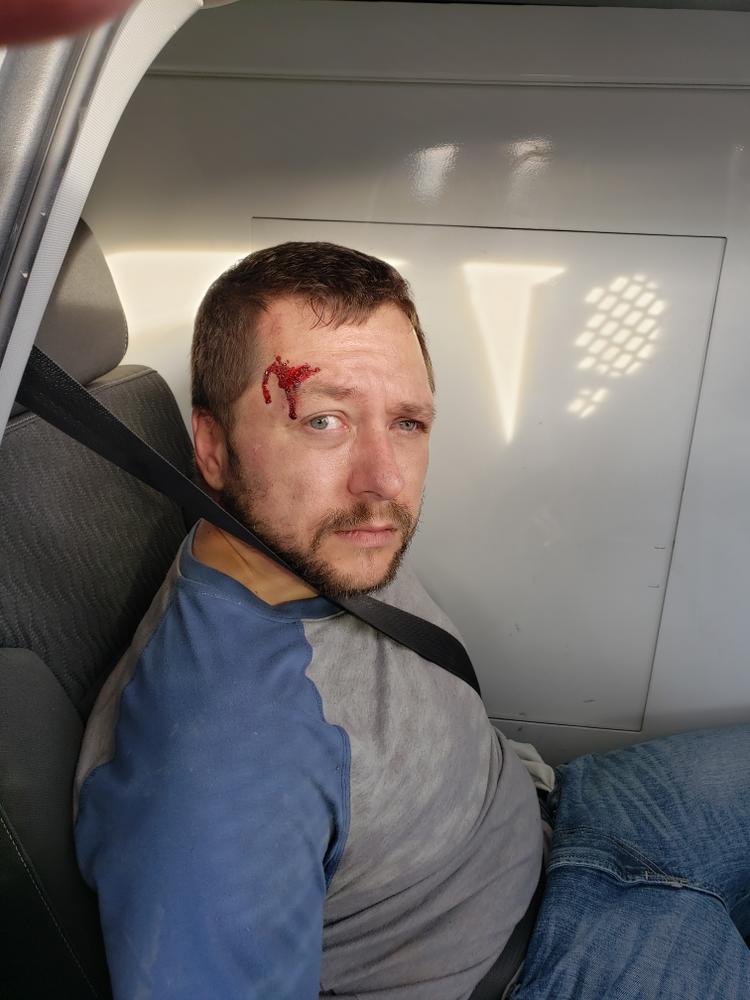 Suspect Photo after Arrest 02-11-2020
February 11, 2020 about 2:49 p.m. Livingston County Sheriff's Office staff were dispatched to assist Linn County Sheriff's Office involved in a vehicle pursuit heading toward Livingston County and Linn County line. The fleeing vehicle was being driven by a reported extremely violent/dangerous felon wanted by Linn County and federal authorities. Information had been obtained the subject was most likely armed, is person of interest in recent armed robbery, and would not go back to jail!
At one point near Wheeling the suspect went north of U.S. 36 and nearly struck a Livingston County Sheriff Vehicle head-on at a high rate of speed. Suspect then got onto U.S. 36 traveling west. Livingston County Deputy John Stafford was able to successfully use the spike strips and got the right front tire on the red colored Chevrolet pickup. The driver continued west bound and saw additional officers with spike strips deployed at which point the suspect crossed into the on-coming traffic on U.S. 36 and continued west in the east bound lanes of U.S. 36 all the way to Chillicothe and went up the eastbound on ramp the wrong direction turning south onto U.S. 65.
Suspect frequently drove at speeds upwards of 100 mph and was a danger to everyone. At one point the right front tire on the suspect vehicle went flat and the tire came off the rim near Carrollton. Carrollton PD was able to block off entrances into Carrollton and the chase continued south on U.S. 65 into Saline County. Speeds from the suspect obviously backed down and in Saline County two State Troopers were able to deploy spike strips successfully on the suspect vehicle and further south another State Trooper was able to do the same thing.
Marshall and Saline County officers were able to block entrances into Marshall from U.S. 65 and gave the suspect opportunity to only continue south. Around the south end of Marshall the suspect vehicle came to rest without at least 2 tires and subject was taken into custody about 3:55 p.m.
Sheriff Cox observed methamphetamine scattered on the driver's seat and interior of the suspect's vehicle. Evidence was to be collected by authorities in Saline County. LCSO staff did not remain on scene and returned to our county at first opportunity.
Should be noted law enforcement observed suspect throwing item(s) from the vehicle and at least one item was located by Missouri Fire Marshall Investigator located south of Chillicothe along Highway 65.
Serious concern given this fugitive was going to shoot at law enforcement and if able to elude officers of the potential to harm innocent people.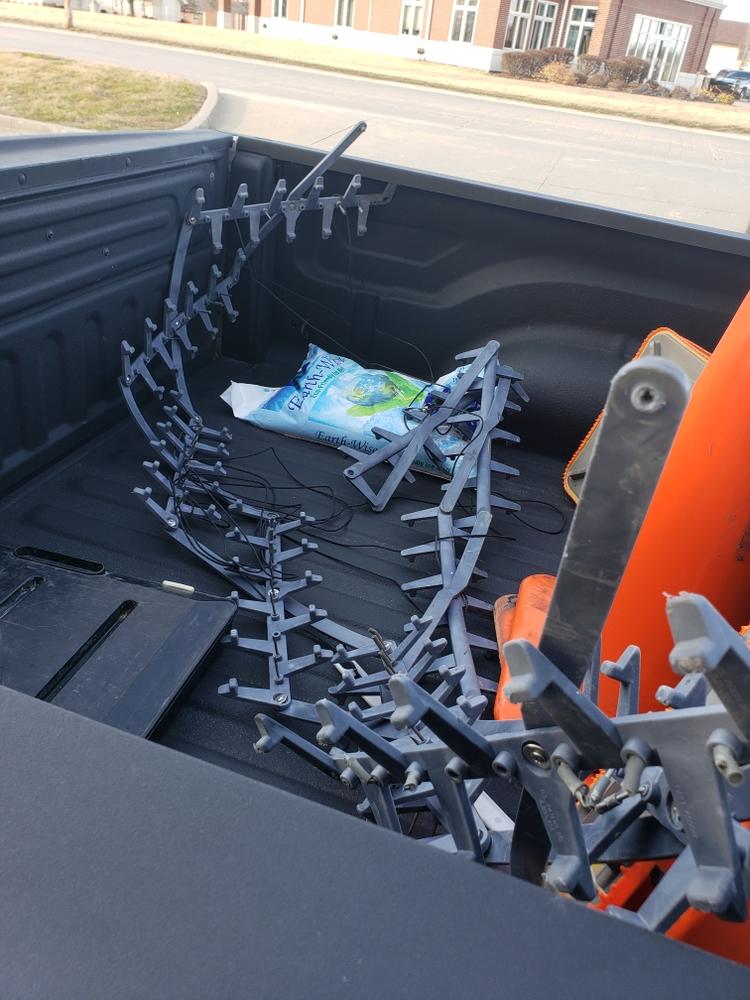 Photo of LCSO mangled spike strips from 02-11-2020
Zaki and Deputy Leadbetter were called to assist early in this incident in event the K-9 was needed to take the suspect into custody. Zaki was at the stop/arrest but his services but was not directed to engage the suspect. Zaki did help with prisoner transport of the fugitive to assist the Linn County Sheriff as our K-9 vehicle also has a prisoner transport cage.
The officers involved did the best job possible given the circumstances and the extreme danger this person was to both the public and law enforcement.
Dispatchers at the Chillicothe Police Department (and other agencies) did an amazing job in keeping everyone informed of the status and organizing other jurisdictions in attempt maximize safety for both officers and citizens while working to help get this man into custody.
Please see Linn County Sheriff for additional information. Suspect will be held by Linn County Sheriff until further notice.
Steve Cox
Livingston County Sheriff