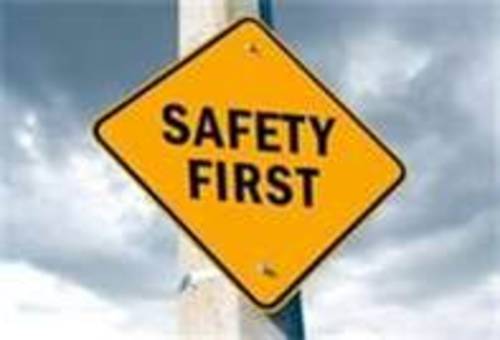 Maximum Security and Potential Weapons Found in Jail:
Sheriff Cox ordered the Livingston County Jail be placed on 23 hour a day lock down for maximum security after learning of the attempted escape. The sheriff also ordered a complete search of the entire jail which resulted in the discovery of what is believed to be an item made from hard plastic that was fashioned into a weapon and a quantity of wire. Both items were found in common areas of inmate activity which creates difficulty in determining which inmate(s) are responsible for this. The newest items were found in two of the men's cell areas. We are always concerned for the safety and security for our staff, the community, and other inmates, but with the most recent activities and other documented factors with inmate activities our facility will indefinitely remain at a level of maximum security.
The Livingston County Sheriff's Office and Jail is only permitted to have a total of 5 full time detention officers and 1 part time employee to operate the entire jail 24/7. This often results in only one detention officer on duty per shift and their only backup is the sheriff or on duty deputy who may or may not be in the building or at far ends of the county, or the Chillicothe Police.
We are continuing to investigate how the potential weapons were obtained and who may be responsible.
---
Arrest Made for Attempted Escape From Confinement & Investigation Concluded:
Earlier this week we reported how a recent attempt to escape from confinement allegedly took place in the Livingston County Jail. That investigation has concluded with many of the detainees being interviewed and much video being monitored. We have arrested Jessie C. Perez, 31, Chillicothe for the alleged attempted escape. Mr. Perez was already being held on charges of alleged Burglary 1st Degree, Armed Criminal Action, Possession of Controlled Substance, and Tampering with a Motor Vehicle. Mr. Perez has been in our custody since April following an investigation of a day time burglary east of Chillicothe on Route V where a relative of the home owner showed up and was subsequently shot at. The investigation report is being submitted to Livingston County Prosecuting Attorney Adam Warren for consideration of formal charge(s) being filed.
---
Several Inmates Transported to Prison:
This week we transported a total of 9 inmates to the Missouri Department of Corrections in either Vandalia or St. Joseph:
Brian K. King, 47, Lebanon, 4 years on Passing Bad Check conviction.
Virgil A. Hurling, 44, Chillicothe, 4 years on DWI conviction.
Troy S. Meinecke, 46, Chillicothe, 7 years on DWI conviction.
Jeremiah J. Orona, 23, Chula, 5 years, on Burglary 2nd Degree conviction.
Jeremy L. Orona, 23, Chula, 5 years on Burglary 2nd Degree conviction.
Edward C. Parker, 50, Liberty, 3 years on Stealing conviction.
Mary A. Thrun, 30, Carrollton, 4 years on counts I and II to run consecutive, on Sexual Misconduct Involving a Child conviction.
Joyce M. Alumbaugh, 35, Dawn, 10 years on Distribution of a Controlled Substance conviction.
Christina D. Osbon, 26, Marceline, returned on Parole Violation Warrant.
---
Other Information:
The Livingston County Jail currently has 39 people still in custody, 10 of which are female detainees.
Staff has remained very busy with on-going criminal investigations, assisting other agencies, helping citizens and motorists, transporting inmates, and Court security this week.
---
***An arrest or charge is merely an allegation. All persons are innocent unless and until proven guilty in a Court of law.***