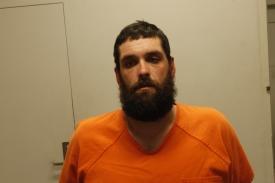 (Daniel Smith booking photo)
April 30 LCSO was notified of a domestic disturbance that had resulted in a male suspect allegedly destroying a work computer valued at $700 and theft or destruction of an iPAD valued at $500. Further investigation resulted in the arrest of Daniel Smith, 33, Chillicothe for the alleged violation(s).
Mr. Smith was incarcerated in the Daviess Dekalb Regional Jail and a formal charge was filed of alleged Property Damage-2nd degree. Mr. Smith had court appearance via Internet this morning and has been released on ROR bond with specific condition(s) of his bond.
Sheriff Steve Cox
NOTE: All persons are innocent unless and until proven guilty in a Court of Law. An arrest, arrest warrant and/or jail incarceration is merely an allegation and nothing more.