Last Friday we handled Court Security for a jury trail in Livingston County Circuit Court before the Honorable Thomas Chapman on the State of Missouri versus Delmario R. Reese, age 38. The defendant was here on a change of venue from Daviess County and was found guilty on two counts of assault on corrections officers.
According to testimony and evidence Mr. Reese was being held at the Daviess/Dekalb County Regional Jail and had refused to comply with simple directives including to submit to handcuffing. The jury heard how Mr. Reese was alleged to have attempted to stab at least one of the detention officers with a pencil. Upon attempt to remove Mr. Reese from the jail cell area resulted in one of the detention officers being seriously bitten on the hand by the defendant.
The sentencing hearing was continued to October and the detainee returned to Daviess/Dekalb County Regional Jail to await his next court appearance.
Additional security had been requested by the Court as the law does not permit in-custody detainees to be seen by the jurors in either jail clothing or restraints. The LCSO utilized our Stun Cuff which is an electronic device that is locked onto the ankle of the individual and if activated delivers approximately 80,000 volts to help in restraining the subject. Chief Deputy Jim Lightner and Sheriff Cox spent ample time Friday morning before Court with the defendant so that Mr. Reese clearly understood what would happen if there was any violation in the Court room. We had an uneventful day in Court. In fact the LCSO has used the Stun Cuff with several detainees and have never had to active the device.
---
On August 19, we began an investigation of burglary and stealing of a private cabin near Liv 437. The report shows person(s) forced entry to the home and unlawfully removed at least 2 Motorola Radios, Tasco Binoculars, Black and Decker Cordless Drill, Camping Cot, Tool Kits, Spot Light, Pellet Gun, .22 Rifle, Fillet Knive(s), numerous music CD's, and a Game Camera. Investigation continues.
On August 21 we began an investigation of identity theft where the victim resides in Utica. The victim had learned their identity may have been stolen after receiving government mail from the State of Washington. Investigation continues.
On August 27 we began an investigation of reported supplying alcoholic beverage(s) to minors. The minor who is reported to have received the alcoholic beverage(s) is a juvenile and the deputy obtained a name of the person(s) who reportedly supplied the beverage to the minor. The parents are aware of this information and a referral was made to the juvenile office. Investigation continues.
We have completed an investigation of possible violation of sex offender registration requirements as a registered sex offender from another county was reportedly observed to be in a Chillicothe park with play ground equipment present. We have been unable to locate the suspect and the report notes he is currently wanted on an arrest warrant from another jurisdiction at this time. We are seeking an arrest warrant for the suspect.
On August 28 several of our detention officers attended in-house training on Pepper Spray. All trainees will be sprayed with pepper spray in order to pass the course and be permitted to carry and/or use it. Parts of the training included the proper use of force situations.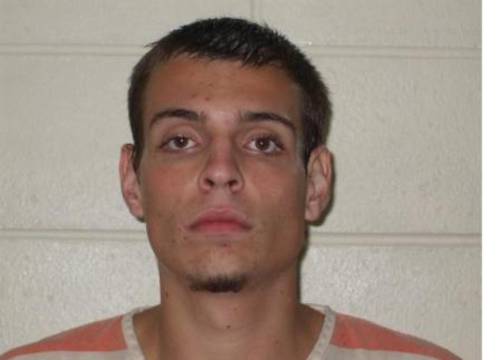 (Ryan Webb)
On August 14, we served a Livingston County arrest warrant on Ryan Shane Webb, 19, Brookfield, for alleged bond supervision violation on original charge of class C felony Possession of a Controlled Substance. Mr. Webb remains in the Livingston County Jail in lieu of bond.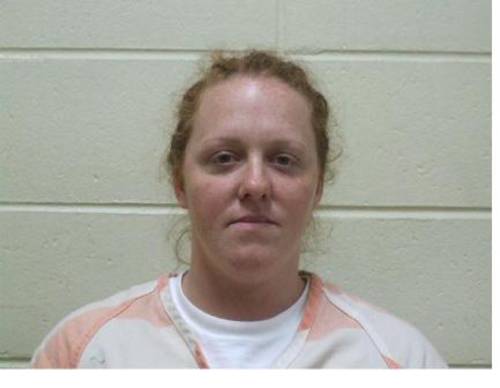 (Patricia Solidum)
On August 21, we served a Livingston County arrest warrant on Patricia Ann Solidum, 30, Kansas City, for alleged Probation Violation on original charge of class C felony Possession of a Controlled Substance.
The Livingston County Jail currently has 39 people in custody, 8 of which are female detainees.