ASSAULT INVESTIGATION AND OTHER NEWS
On Wednesday, September 05, 2012, about 3:15 p.m. the Livingston County Sheriff's Office E-911 Center received a 911 call of an assault in progress in the Catholic Cemetery on Liv 232.
Sheriff Cox was the first law enforcement officer on the scene and other deputies and Chillicothe Police responded to the general area in attempt to locate the reported suspect and vehicle he fled in.
Investigation alleges that Mr. Donald Eric Walker was driving a silver car with his girlfriend and stopped at the cemetery as they were arguing. Witnesses reported hearing the female screaming for help and one witness reported seeing Mr. Walker on top of the female who was on the ground. The female witness who did not know either of these people went to help and was allegedly punched in the face by the male suspect. The male witness who did not know the couple in the cemetery ran to the area to assist and reports Mr. Walker began yelling at him that he has a gun and appeared to be reaching for a gun. The man reported retreating south due to the 2 children being present and claims Mr. Walker then quickly drove out of the cemetery and drove directly at the male who he had to literally jump out of the way to avoid being hit by the car. The investigation shows over 132 feet of acceleration marks on the gravel road leaving the cemetery and traveling west on Liv 232 to where the victim reports he was standing.
Chillicothe Police soon located the suspect vehicle in the 100 block of Webster Street and Mr. Donald Walker was taken into custody at the request of the sheriff for alleged Domestic Assault 3rd Degree, Misdemeanor Assault 3rd degree, and Felony Assault in the 2nd degree. Further investigation resulted in the arrest of Mr. Walker for alleged Driving While Intoxicated under the influence of Controlled Substance(s) and Driving While Revoked.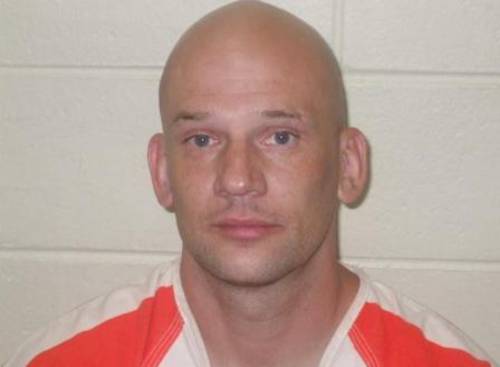 Donald E. Walker booking photo
Mr. Walker has formerly been charged in Livingston County Associate Circuit Court for the alleged crimes of Felony Assault in 2nd Degree and Felony Possession of Controlled Substance(s). Additional charges may be pending. Bond was initially placed at $50,000 cash. Mr. Walker appeared in Associate Court this afternoon in front of the Honorable James P. Valbracht and will again appear in Court on September 26, 2012 at 9:00 a.m.
Fortunately no one was seriously hurt during this incident. Investigation is continuing.
---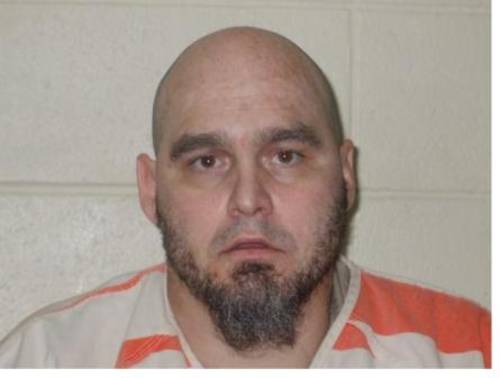 Vencile Ash booking photo
On the evening of September 05, The Sheriff from Kimball County, Nebraska requested to house Mr. Vencile L. Ash in the Livingston County Jail for overnight as he was on a lengthy prisoner transport with Mr. Ash. This request was granted and permitted the sheriff to continue on the morning of September 06 with returning Mr. Ash to Nebraska to answer allegations of Murder 1st Degree.
Sheriff Cox and the LCSO have received several inquiries due to the murder charge and possibly being related to the shooting in Dawn late last night or inquiring if we had an additional serious criminal investigation. We hope this helps resolve any rumors as this type of assistance is routine for law enforcement passing through our area on prisoner extraditions.
---
On September 04, we arrested Mr. Erick Scott Manning for alleged burglary and stealing controlled substance(s). During that arrest we allegedly discovered Manning was in possession of woman's jewelry that did not belong to the crime victims on Liv 238. Subsequent investigation resulted in a deputy interviewing a female resident in the 500 block of Jackson Street in Chillicothe. The investigation revealed that citizen was allegedly missing that jewelry, a small amount of money, and a small amount of prescription medication. We are submitting this completed report to Livingston County Prosecuting Attorney Adam Warren for consideration of additional charges against Mr. Manning.
On September 06, we transported Mr. Erick S. Manning to the Missouri Department of Corrections in St. Joseph on the Parole Violation arrest warrant.
---
On August 31, Deputy Sheriff/School Resource Officer Mike Lewis filed a report with our office regarding an investigation at the Chillicothe High School where 2 juveniles are alleged to have been in possession of intoxicants. Information and evidence were obtained supporting one or both of the juveniles had been in possession of either 2 small bottles of Vodka or one can of beer on school property. Parent(s) and the juvenile officers were contacted and subsequently interviewed. The matter is being referred to juvenile court and the school will take any necessary administrative action.
---
Currently we have 41 detainees in the Livingston County Jail, 9 of which are female.
---
If you have any information on these or other crimes then please call us at 660-646-0515. We appreciate all tips and information.