Iris Scan Equipment and Grant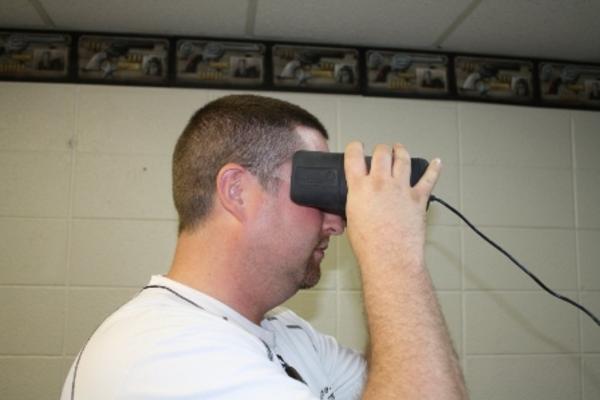 The Livingston County Sheriffs Office (LCSO) recently received a grant through the Missouri Sheriff's Association and has been given an Iris Scan system to use at our office.
An Iris Scan is an instrument which basically takes a photo of the person's eye and uses 240 points in the eye to digitally create a profile. This information is immediately placed in and compared to a data base and provides an instant response.
Iris Scan technology is harmless, quick, and more accurate then finger prints. Iris Scans have been used by the military, various federal agencies including immigration, and other law enforcement agencies in the United States and foreign countries. The Missouri Sheriffs Association has been a leader in working with the state and federal government for grants to provide the Iris Scan equipment and training to many Missouri Sheriffs. The Iris Scan equipment is valued at over $17,000.
At the Livingston County Jail when a new detainee is booked in they are processed through the Iris Scan technology, digitally finger printed through Live Scan system, and DNA is collected when applicable. All detainees being released from custody go through the Iris Scan prior to release. This information is kept in a centralized system which we are connected through via the Internet.
Sheriffs have reported discovering several citizens and/or illegal immigrants having provided false information upon arrest on who they really where. Once the Iris Scan was applied the agency immediately identified the problem.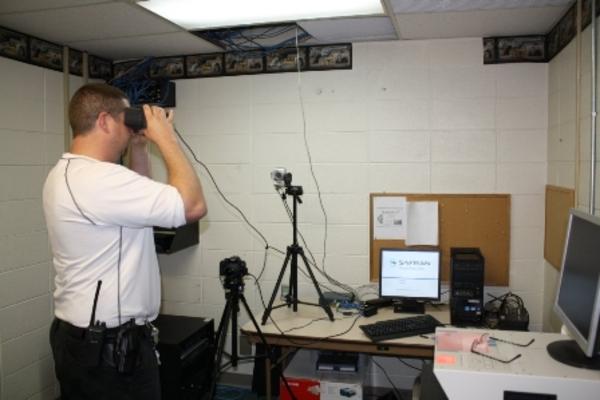 Iris Scan technology will be very helpful with enhancing community safety. We are offering the use of this equipment with any area law enforcement as well.