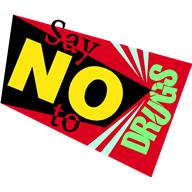 Today Sheriff Cox received a tip that a detainee may have smuggled in some drug(s) into the jail in a specific manner. The caller reported having heard that a few of the men in jail had been passing a small pipe with the controlled substance. An organized search of the jail subsequently took place. The staff found one male detainee to be in possession of a small amount of tobacco and another to have allegedly been hoarding his prescription medication. All the men in this area complied with our request to provide a urine sample for a preliminary drug test; ten men in the jail showed a positive preliminary test for controlled substance use. Of these only a few had been in this facility long enough they should not have any controlled substance(s) in their system. All urine samples have been sent off to the respective testing facility for a lab analysis. No paraphernalia or other controlled substance was found anywhere in the jail. Please keep in mind that some of the detainees may take prescribed medication which potentially could trigger a positive result and these tests are not extremely accurate. We should have a result in about 2 weeks. The detainees found in possession of contraband are being dealt with through internal (jail) disciplinary action and a report will be submitted to the prosecuting attorney for review.
---
Over the weekend the LCSO staff was required to deal with a few of the detainees in custody. A detainee who is also a convicted sex offender complained to staff after viewing what he vividly described as two other male detainees in a cell doing certain activities in violation of jail rules. Let's just say we had to separate the emotionally attached detainees from being in close proximity to each other. Disciplinary action hearings are pending for the alleged jail rule violation(s).
---
We assisted the Missouri State Highway Patrol with the response and investigation of several traffic crashes in Livingston County over the weekend.
---
On November 02, we began an investigation of a theft from a building on Liv 536. Unknown person(s) removed an 11 horse power Honda pull start motor, black in color, was stolen from a farm. The motor was used to run a grain auger. Investigation continues.
---
The recovered ATV reported last week has been claimed by the owner. The man advised us he allowed a relative to borrow his ATV and the relative later reported having been lost and had mechanical problems but was uncertain where the ATV was exactly abandoned.
---
Today we began an investigation of failure to maintain control of livestock as a citizen reported and emailed pictures of goats wandering through the Catholic Cemetery. A deputy is contacting the animal owners for a statement and to request the animals be confined. A report is being submitted to the prosecuting attorney for consideration of charges.
---
Today we served a Civil Contempt of Court order on Anthony L. Lightner, Chillicothe, for alleged Contempt of Civil Court. The Judge placed bond at $47,445.
---
We saw two persons arrested on the Most Wanted list being, Carl Robert Herrington, 51, arrested by Linn County authorities for Livingston County warrant for Possession of Controlled Substance, class C felony, along with Dunklin County authorities arresting Corondrick S. Evans, 32, on Livingston County warrant for alleged child support violations.
---
Currently the Livingston County Jail has 40 people in custody.
---
Thank you for the continued tips which pour into the sheriff's office from in person, telephone, email, and through the website.