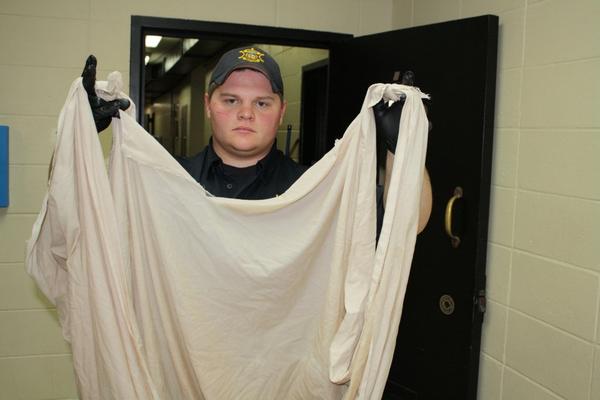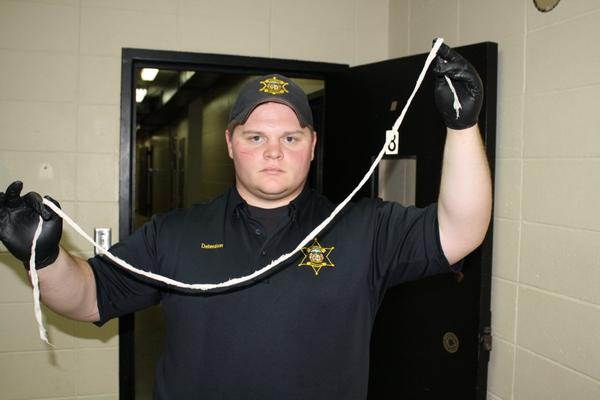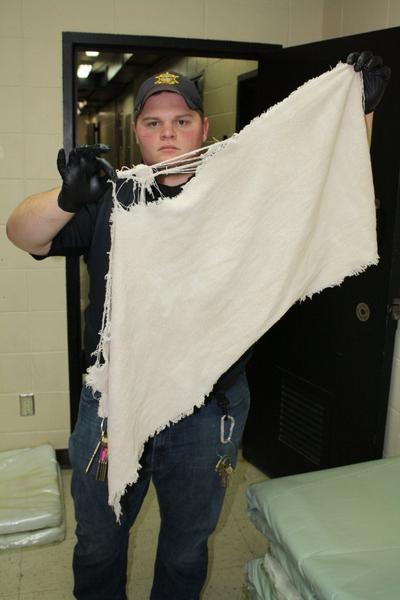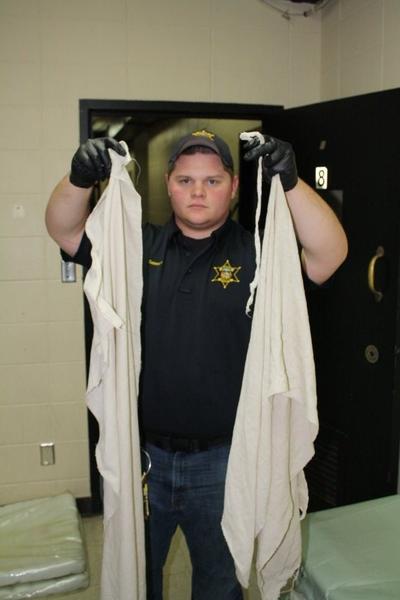 On November 08 we began an investigation of theft and stealing from an out building near the 23000 block of Liv 391. Unknown person(s) drove onto private property and entered a farm building and subsequently stole an oxygen and acetylene bottle along with a cart, torches and supplies. Investigation continues.
---
On November 08, Linn County authorities arrested Warren L. James, 48, Marcelline, on a Livingston County arrest warrant for alleged Probation Violation on original charge of felony drug possession. Mr. James had been placed on our Most Wanted list on www.livcoso.org
---
On November 06, Carroll County authorities arrested a fugitive on our Most Wanted list. They found and arrested Travis W. Walker, 24, for alleged Probation Violation on original conviction of felony Forgery and on a warrant for alleged failure to appear in Court on a citation for no valid auto insurance.
---
We arrested Nicholas Dale Coram on November 05 for alleged possession of contraband in a county jail. Mr. Coram was found to be in possession of the contraband and admitted how he smuggled the contraband into the jail. The information is being sent to the prosecuting attorney for consideration of charges. (This is related to the previous information released about a jail search.)
---
We are continuing with an investigation to reported damage to a rural cemetery west of Chillicothe. Unknown persons attempted to remove some fencing and caused other damage.
---
Deputies have completed an investigation of alleged failing to provide adequate control over livestock as several goats were recently found in the Catholic cemetery. A report is being submitted for the prosecuting attorney for consideration of a criminal violation.
---
Today we received a very unusual call to assist a large corporation as a very rare item was found on an Internet Auction site and listed from a location in Livingston County. That item is reported to be one of maybe 4 such items in the United States and is used for a specific function in a nuclear plant or device. The area resident reported buying this along with many other items in a salvage sale at a location in the city and has verification. The corporation has no suspicions our resident illegally obtained the item, although it is reported to still belong to the company. Discussions are taking place to return the item at the corporations cost.
---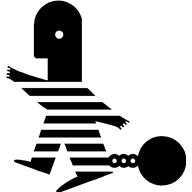 We have been dealing with inmate issues in the jail and the sheriff held 6 due process hearings today for detainees accused of a variety of jail rule violations ranging from disorderly & profane conduct toward staff to two male detainees engaged in adult relations. In-house disciplinary action was given to all 6 persons after each admitted to their violations. Copies of disciplinary action reports in the jail are available to the Courts upon time of sentencing of detainees.
---
Currently we have 42 persons in custody at the Livingston County Jail, 12 of which are female detainees. In the last 48 hours we have released 9 other detainees from custody.
---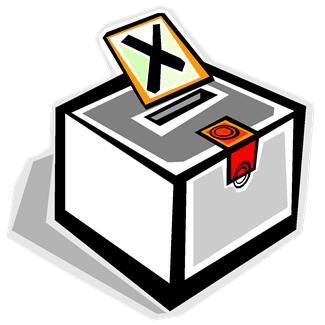 Last weeks poll on our website was: Livingston County deputies, dispatchers, and detention officers are compensated much less in wages and benefits as compared to similar positions in the Chillicothe Police Department, Missouri State Highway Patrol, Juvenile Office, and Missouri Department of Corrections. We asked for citizens to vote if they supported a more fair compensation package for the non-elected employees of the sheriff's office or did not support this. The results showed 95.7% were in support while only 4 people or 4.3% were not in support of this. Our newest poll can be seen on the front page at www.livcoso.org
---
Please keep in mind that firearms deer season opens Saturday morning and there will be much more traffic in the rural areas and back roads. Please do not trespass and support ethical hunting. Most of all Be Safe!
---
Change in policy for detainees in the Livingston County Jail
Due to many detainees wanting to tear up their bed sheets so that we enough for every detainee and in addition to the current situation of the Livingston County Jail budget; Sheriff Cox has ordered all detainees no longer be given sheets for their bedroll.
The process is simple as we are required to treat everyone in jail equally. Those that can be disciplined and/or charged with a new crime have or will be. However, when we continue to battle this issue and need to make a decision on either spending tax payer money for providing food and other primary needs for detainees or buying more sheets, it is an easy decision.
The Jail sheets cost us a minimum of $4.00 each when purchased in quantity and we normally need to have more then 60 on hand. With not buying more sheets along with the anticipated reduction in use of utilities, jail made soap, and service repairs to the washer/dryer, we estimate a savings of $1,000 per year for the county tax payers.
The detainees will continue to have a bedroll and heavy blanket for their bedding. Most detainees also have long underwear which they can purchase from commissary. (see pictures at top of press release.)