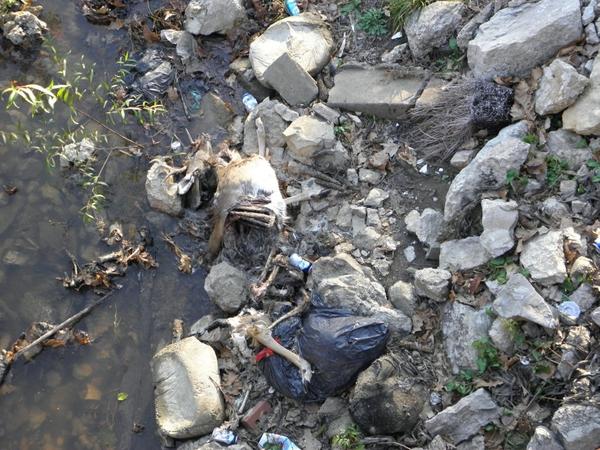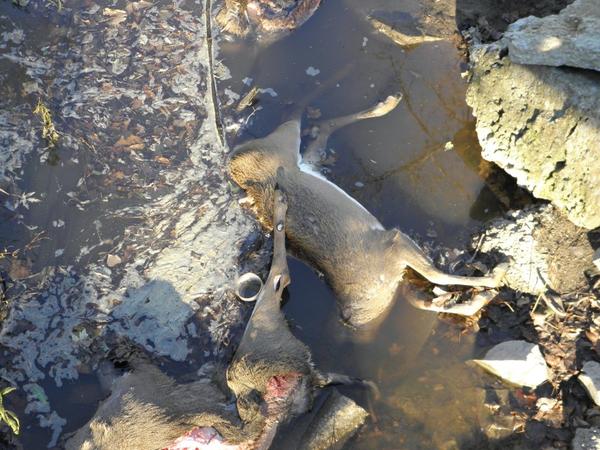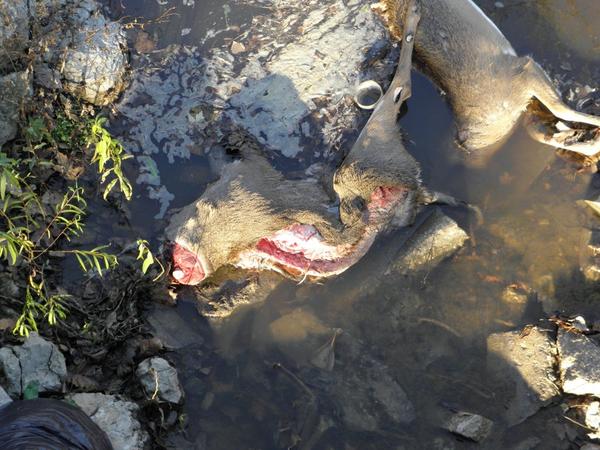 The sheriff received a tip that people had been dumping dead deer in a creek north east of Chillicothe. As you can see by the pictures some people need educated on how to properly dispose of harvested wildlife. It not only is a criminal violation to dump dead animals into a waterway, but it is also an unethical act which potentially causes problems for all legal hunters and outdoor enthusiasts. With "Share The Harvest" program and the many needy families in our area it is not difficult to properly dispose of unwanted venison and help others at the same time. Otherwise the weekend only provided about 3 calls related to firearms deer season.
---
On November 11, we investigated a call of a vicious dog in Utica. A resident reported a pit bull type dog was on the citizen's property and killed their pet. The investigation revealed a nearby Utica resident was caring for the dog as the lawful owner lives in Chillicothe and cannot possess a pit bull in the city. The deputy issued Brenda Lee Stimpson a citation for alleged failing to maintain control of an animal. Court date was set for December 12th.
---
On November 10, deer hunter(s) found a stolen ATV on private property near Liv 420. The 2004 Artic Cat 4 had been stolen on or about July 07, 2012 in the south west part of the county. The ATV has been identified by the owner at that time and will be turned over to the insurance company as they are now the legal owner. Investigation continues.
---
On November 02, a deputy assisted the St. Joseph Police in stopping a suspect vehicle on U.S. 36 west of U.S. 65 as the occupants of the vehicle were suspects in having stolen property from a residence in St. Joseph. The deputy obtained the identity of the suspects and found what the vehicle occupants said was not theirs being a Lap Top and a portable DVD Player. St. Joe Police requested the two persons not be detained and a report was submitted to that agency for further investigation and the property was seized.
---
On November 09 at 7:15 p.m. a deputy stopped a vehicle on westbound U.S. 36 near Liv 259 for allegedly traveling 98 in a 65. The Kirksville man told the deputy a person he referred to as his wife, girlfriend, and fiancée was in the hospital in Kansas City and it was an emergency. The man could not tell us which hospital or what emergency. The deputy called the wife/girlfriend/fiancée and found she had not been in the hospital for the last 90 minutes and her fiancée was not answering his phone. The deputy issued a citation for excessive speed 98/65 and no proof of auto insurance.
---
On November 08, Timothy Allen Taylor, 46, Liberty, surrendered himself to the Livingston County Sheriff's Office after being posted on the MOST WANTED. Mr. Taylor arrived with a bonding agent and posted bond on the alleged Possession of a Controlled Substance and was released pending next Court appearance on November 13, 2012.
---
On November 11, another MOST WANTED person was arrested. Kevin E. Schmidt, 30, was arrested by Missouri State Highway Patrol in Buchanan County on the Livingston County arrest warrant for alleged 2 counts of felony check violation(s). We are extraditing Mr. Schmidt from the Buchanan County Sheriff this morning.
---
We are losing an E-911 Dispatcher at our office as Ms. Kaylee Howe has given two weeks notice. Ms. Howe has accepted employment with the State of Missouri. Kaylee has been an excellent Emergency 911 Dispatcher and we are currently reviewing applications to fill her position. We wish her the best.
---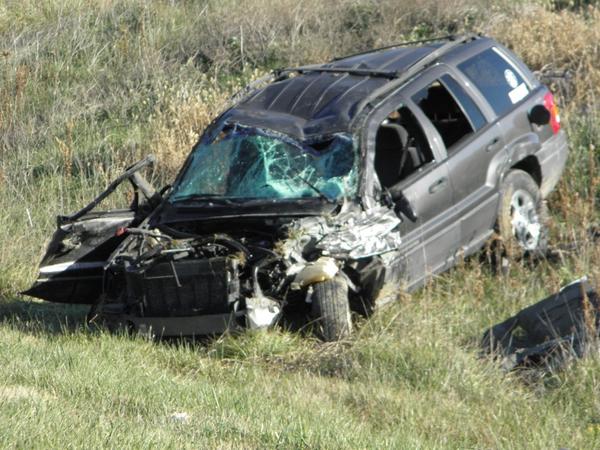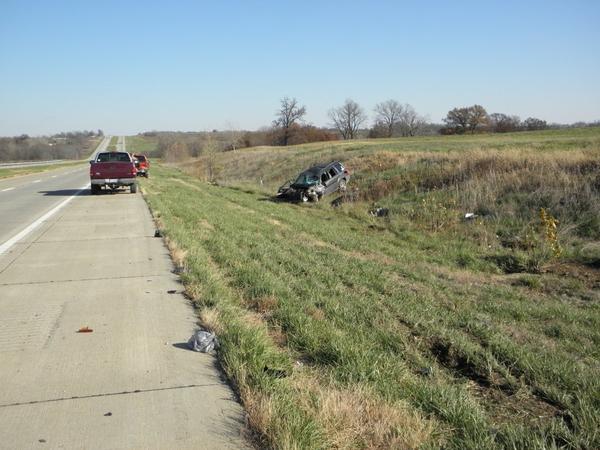 Today we assisted the Missouri State Highway Patrol and Chillicothe Department of Emergency Services with an injury accident on U.S. 36 near the Mooresville Junction. Two vehicles were involved in the accident with one vehicle traveling off the south side of the roadway and overturning multiple times. The vehicle which rolled only had one occupant; he and a man from the pickup were transported by Chillicothe Ambulance to Hedrick Medical Center for treatment.
---
Today we picked up 3 men from the Missouri Department of Corrections for mandatory Court appearances tomorrow. We retrieved Michael C. Sanders, Jeffery D. Stevens, and Tyler A. Steffan from prison.
---
On November 12, we served an ICE detainer on Gustavo Sanchez-Ruvalcaba.
---
We currently have 47 people in custody at the Livingston County Jail, 12 of which are female detainees. We have two detainees on high risk observation.
---