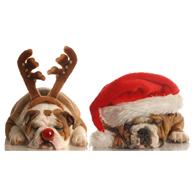 ---
On November 30, we transported Karla Knouse, 44, Wheeling, to the Missouri Department of Corrections in Vandalia on a parole violation warrant.
---
On December 04, we arrested Shannon Michael Brake, 35, Trenton, on a Livingston County arrest warrant for alleged child support violation. Mr. Brake surrendered himself after learning of the outstanding arrest warrant.
---
The LCSO recently received notification from the Department of Public Safety that our office has again been approved a Local Law Enforcement Block Grant in the amount of $9,000 to be applied toward the purchase of a new or used patrol vehicle. The grant was authored by Sgt. Michael Claypole with assistance from Presiding Commissioner Eva Danner-Horton and Sheriff Steve Cox. The age, mileage, and maintenance repair costs were key factors in being awarded this grant. In 2011 we received the same grant and applied that money toward the purchase of a 2012 Dodge Charger Police Package vehicle. The office expects to obtain a newer vehicle which will get better fuel mileage and have much lower maintenance costs.
---
The Livingston County Sheriff's Office has continued working on a variety of criminal investigations and assisting other agencies.
---
Our Jail currently has 37 people in custody, 7 of which are female detainees.
---
Information on the LCSO website for November 2012 shows the use of our website continues to grow and be utilized. The month of November shows 8,357 unique IP address visits to the site with a total number of visits being 29,716 or 3.55 times per IP address on average. A total of 381,724 pages were viewed on the website in November for an average of 12.84 pages per visit. An amazing 1,668,587 hits were logged for the website or an average of 56.15 per visit.
We appreciate everyone using the website and liking us on Facebook. The purpose is to quickly share area information to increase safety and reduce crime for you, your family, and friends.
As you can see more and more people on the Most Wanted list get arrested or surrender to authorities in a timely manner.
We greatly appreciate any and all tips which continue to flow into our office.
---
Recent results to two poll questions on the website for the Livingston County Sheriff's Office provided interesting results:
Question: "Should use of a Cell Phone while Driving a Motor Vehicle be against the law?":
36% responded that yes it should be against the law for everyone.
45.3% responded that only texting should be against the law.
12% voted that it should only be against the law for younger drivers.
6.5% responded that any use of a cell phone while driving should be legal.
---
Question: "Do you think possession/use of Marijuana should be legalized and regulated as alcohol currently is by the State and Federal governments?:
54.1% voted to keep marijuana illegal.
44.7% responded that marijuana should be legalized.
1.2% responded as being uncertain.