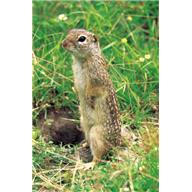 This morning about 9:45 we received a call from administration at South West School regarding a concern of a threat previously made to a staff member. The school official did the right thing in reporting to administration and they did the right thing in reporting to our office. Three deputies and the sheriff responded to the school and we received assistance from the Missouri State Highway Patrol with the investigation. That investigation has been completed and reveals no threats involved with the school or students or that warrant any further action. With recent national events it is prudent to practice safety.
During this initial investigation a deputy was searching the exterior of the school building and parking lot. The deputy observed a .22 caliber rifle in a vehicle which was parked on school property. The firearm was unloaded but there were a few .22 shells in the vehicle. The student allegedly responsible for having the firearm on school property was not involved in the threat as described above. The investigation shows that student has no disciplinary issues, is a nice kid, and made an honest mistake after hunting and leaving the firearm in the vehicle. School officials are taking administrative action and our conversations with the prosecuting attorney show no criminal prosecution will take place.
---
The Livingston County Jail is nearly empty as of 4:30 this afternoon. Most of the detainees were sent out around 10:00 a.m. and the last few were sent to Daviess Dekalb County Regional Jail after completing Court appearances today. We have kept the trustees here for a few more days to clean and prep the jail for shutting down areas to save utilities and we are utilizing some of the jail for storage for the county.
Yesterday evening the sheriff talked with the detainees and reported what was taking place. We did not experience any problems during the move except a few choice words from a few male inmates this morning and a couple destroyed some books and tried to trash the area while officers were shackling and attending to other detainees.
---
This afternoon deputies and MSHP responded to a reported violent domestic violence incident located north of Highway 190 on Route U. The incident was reported to have gone mobile as the suspect and victim left in a vehicle and were subsequently stopped by a deputy at route U and Liv 510. An arrest was made and the matter remains under investigation at this time. Information is not yet available for release.