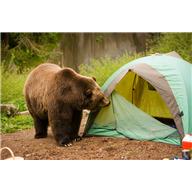 Last night 8:05 p.m. the Livingston County Sheriff's Office (LCSO) assisted the Linn County Sheriff and Missouri State Highway Patrol with a car chase involving an alleged stolen white Limo from another county. After a lengthy high speed chase and the suspect driver avoiding spike strip(s) the chase headed toward Livingston County. The LCSO sent deputies and the sheriff to U.S. 36 as the vehicle was continuing west bound on U.S. 36 at very excessive rates of speed. Deputy Matt Ahal was able to position his vehicle east of Chillicothe and successfully deployed the spike strip under the passenger side tires of the Limo. The chase slowed and continued westbound on U.S. 36 and came to a halt about ¼ mile east of the Grand River. The male driver was taken into custody without further incident about 8:25 p.m.
The circumstances surrounding the auto theft and items recovered in the vehicle remain under investigation. The male suspect was identified as Vincente Agustin Soto, 25, Kirksville and he was turned over to law enforcement authorities who initiated the chase. Mr. Soto is currently held in Macon County Jail. A report on crimes which allegedly took place in Livingston County will be sent to Livingston County Adam Warren for consideration of charges.
Fortunately no one was injured by the dangerous and stupid choices allegedly made by Mr. Soto.