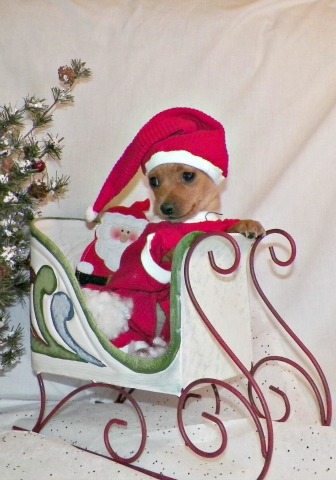 The LCSO is currently working on a potential child abuse investigation with the Division of Family Services regarding parents not having food for any children and other alleged issues in caring for the kids. Investigation continues.
---
The LCSO recently began an investigation of a reported forcible rape to an adult female. The reporting person is from out of state and reported recently being raped in a vehicle outside of Chillicothe. The matter remains under investigation at this time.
---
On December 27, we began an investigation of a dog biting an adult in Wheeling. The investigation has led to the animal owner who is locating last known vaccination records. Investigation continues.
---
Two MOST WANTED fugitives recently arrested!
On December 26, authorities in Caldwell County arrested Brandon S. Simpson, 24, on a Livingston County arrest warrant for alleged Burglary 1st Degree and Felony Stealing. Bond set at $25,000 cash.
Alando Edward Harker, 34, was arrested December 23 by authorities in Clay County during a traffic stop for alleged on a Livingston County arrest warrant for alleged 2 counts of Non-Support; bond was set at $17,109 cash.
---
On December 29 we investigated a report of stealing from a resident on Liv 420. A person had been hired to clean the home and later the owners found jewelry was missing. We have interviewed the cleaning lady and are continuing with the investigation.
---
On December 29, we began an investigation of theft of and unlawful use of a credit device from a residence on Liv 249. The suspect is a relative of the victims and has yet to be located. The suspect in currently on Probation/Parole for a prior Burglary conviction. We are applying for an arrest warrant for the suspect at this time.
---
On December 28, we began an investigation of possible identity theft and unlawful use of a credit device. The victim reported being missing money from her bank account as an unauthorized transaction from a business in the State of California had charged her bank account for a transaction. The money has since been returned to the victims account and investigation continues.
---
On December 26, we began an investigation of peace disturbance and trespassing in Dawn. A person left a threatening written note outside a home in Dawn. Persons of interest have been contacted.
---
On December 23, we received a call from Caldwell County Sheriff's Office of a complaint of a careless and imprudent driver east bound on U.S. 36 now at Livingston County line. A deputy checked the vehicles speed at 89 in a 65 and subsequently cited the Oklahoma driver for the speeding violation.
---
On December 23, we investigated a vehicle fire near Liv 529 and Liv 536. The owner had auto insurance and the fire destroyed the vehicle.
---
A perfect example of the internal struggles we deal with at the LCSO regarding the jail facility happened last week when an employee noticed what appeared to be smoke in jail area 7. Upon inspecting the area we found that a hot water pipe ruptured in our holding area and was flooding the area. The center floor drain was no longer working and before the water could be shut off it was a few inches deep and spilling into cell area 6. Areas 6 and 7 will continue to be used as temporary holding cells. The rest of the jail is being winterized this week.
---
This morning the last two inmates at the Livingston County Jail left for the Daviess-Dekalb County Regional Jail. We had kept two detainees who were previously assigned trustee duties to remain here and clean the entire facility and help with putting everything away. DDCRJ picked up these men after bringing two other prisoners to Livingston County for mandatory court appearances.
---
Livingston County currently has 31 people in custody at the Daviess Dekalb County Regional Jail.
---
Our staff has remained very busy with end of the year requirements, working on 2013 budgets, responding to calls for service, helping motorists and citizens, and continuing with a variety of other on-going investigations.
---
Please be safe and enjoy the New Years Eve and New Years Day celebrations. Deputies will be focused on drivers impaired on alcohol and/or drugs. We hope it is a very quiet evening.