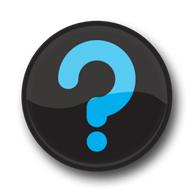 We have been receiving several questions on what if any changes will take place with the web site for the Livingston County Sheriffs Office due to the jail portion of the building closing.
For the time being you will continue to see some Livingston County prisoners booked in through our facility which is an automatic feed to our website. For those who are not booked into our jail management system (JMS) here at the time of arrest they will be booked into our JMS sometime after we receive the information from the Court and/or Daviess Dekalb County Regional Jail (DDCRJ). For example if the Chillicothe Police were to arrest someone tonight and they house them at DDCRJ they will not show up on our website until a state charge is filed in Livingston County Court and we enter that information into our JMS.
Linn County prisoners will no longer be on our website as the Linn County Sheriff's Office is now housing their inmates in the Chariton County Jail. Detainees for the City of Chillicothe will not be on our website as they are not booked in through our JMS.
Our website host will be working with the records management provider for DDCRJ in attempt to have an automatic feed of booking information including photos to feed straight to our website at the time of booking. If we are able to do this I will also speak with Chief Rick Knouse to see if they wish to have their detainees added to our website since they are also in Livingston County.
The overall feedback about our website has been outstanding. We greatly appreciate our citizens supporting and enjoying our website. We believe having the jail roster and other information on our website has enhanced safety in the community, help to identify those responsible for crimes and even deter some criminal acts.