On the afternoon of January 4, 2013 Jessie Christopher Perez, 31, Homeless, appeared in Livingston County Circuit Court before the Honorable Thomas Chapman and entered a plea of guilty to class C felony of Burglary in 2nd Degree.
The burglary took place in April 2012 at a home east of Chillicothe on Route V. There were 5 people involved in the day time burglary. Mr. Perez was arrested on April 20, 2012 on a Livingston County arrest warrant after he was found hiding inside of some furniture in a residence in the 300 block of Locust Street in Chillicothe.
Judge Chapman sentenced Mr. Perez to a period of 3 years in the Missouri Department of Corrections. Mr. Perez was 1 of 3 suspect involved in this case which did not actually enter the victims home.
Livingston County Prosecuting Attorney Adam Warren handled the successful prosecution of all 5 defendants. The Livingston County Sheriff's Office led the investigation.
---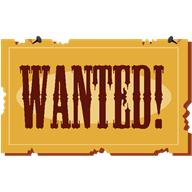 On another note we have added 3 new persons to the MOST WANTED section of our website this afternoon. You may view these at www.livcoso.org and we always appreciate tips from the public.