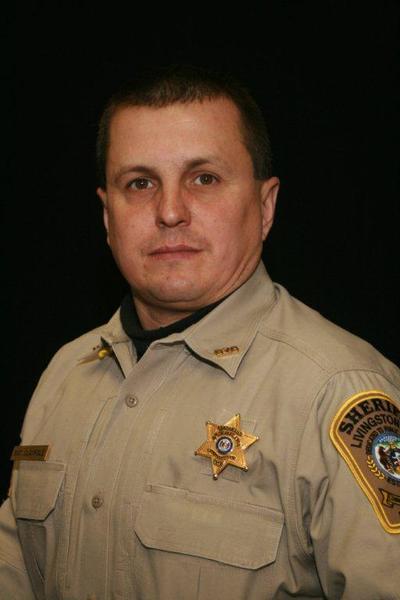 Chief Deputy Michael Claypole
Sheriff Steve Cox announces the promotion of Sergeant Michael Claypole to the position of Chief Deputy Sheriff for the Livingston County Sheriff's Office (LCSO) effective January 01, 2013.
Chief Deputy Claypole graduated from Chillicothe High School and attended the Law Enforcement Academy at Missouri Western State College. Michael began his law enforcement career in 1999 with the Buchanan County Sheriff's Office and has worked as an officer and sergeant for the Chillicothe Police Department until accepting employment at the LCSO in 2008.
Many factors were taken into account in promoting Mr. Claypole including his dedication, loyalty, honesty, leadership abilities, knowledge, and skills. Michael is a huge asset to our office and the citizens of Livingston County.
The chief deputy position became vacant when Jim Lightner retired from full time duty.
Please share our appreciation with having Michael Claypole on our team and for his most recent promotion.