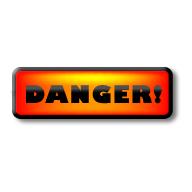 The Livingston County Sheriff's Office has received information about a specific profile on Facebook where the person is claiming to be an adult with the last name of "Crawford" and from an unknown location.
That profile has been in contact with numerous young people in our community who are also on Facebook. The person has sent many friend requests to kids as young as 3rd grade through 11th grade and possibly more. The investigation shows that at least a few of the juveniles have since been notified to contact a specific phone number. The numbers given go back to New York, New York and Chicago, Illinois. Both numbers list showing numerous complaints about them which may suggest that someone was trying to scam people or possibly begin lewd conversations/conduct with the young people.
The sheriff personally notified many parents who's children had been friended on the suspect profile. This information is now being shared with the public so that we may alert all parents and young people about the dangers that exist. Please use this information to educate your children and grandchildren on the dangers they may face.
Anyone with information on improper and illegal communications and/or activity with their child should contact the Livingston County Sheriff's Office at 660-646-0515 and ask for Steve Cox. Again at this time we do not have any information that something illegal has taken place. However there is no reason why a stranger claiming to be 35 years old should be contacting and making friends with many juvenile boys and girls in our community.
Information has been shared with Livingston County Prosecuting Attorney Adam Warren and a complete report will also be submitted to the proper federal authorities. Again at the time of this press release there is no evidence that anything illegal has taken place. Remember it is always better to be safe then sorry.
Steve Cox
Livingston County Sheriff