An underwater search at area river location(s) took place today at the request of the Livingston County Sheriff's Office. We had received tip(s) regarding criminal activity and felt it prudent to search for the stolen property in certain location(s).
The Water Patrol division of the Missouri State Patrol responded to our request as some of the areas were over 6' deep and we do not have the proper equipment to conduct such a search.
The results of the search are not being released at this time as the investigations are now intense and continuing. Although we are following additional leads, we believe the Courts would be more impressed if those responsible were to come forward without being prompted by a law enforcement officer.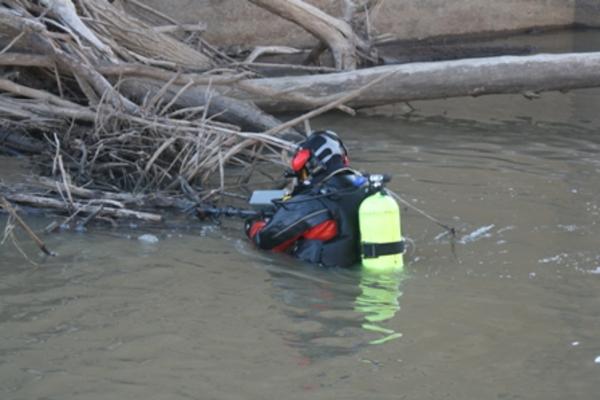 We thank the members of the dive team for all their hard work and hours under the water. We have included some photos taken by Deputy Eric Menconi.