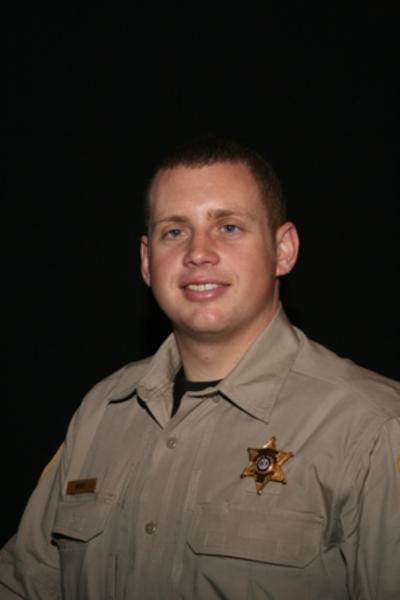 Deputy Ryan Ford
Although the month of March is not yet over, I doubt any of our staff will be able to top the calls for service that Deputy Ryan Ford has investigated today, March 27, 2013.
A rural resident reported finding a huge trash bag in the highway near their home and the caller and son both lifted this heavy bag out of the roadway and took it home for disposal. Upon opening the bag and in conjunction with the smell, weight, and total circumstances the citizen was concerned something criminal may have taken place and asked we check the contents of the huge heavy bag. Deputy Ford responded to the location and with one of the residents began searching through the bag to find it contained a huge amount of dog feces! Upon leaving and driving away is when Deputy Ford discovered that even with all his precautions there was still some of the discarded waste on his hand.
Later today Ryan went on a call for service with one of the city police officers and found a home allegedly being in a grotesque condition with alleged animal urine and feces. The carpet "squished under your feet" type of event. The officers summoned the Children's Division and that matter is being further looked into.
Please join us in thanking Deputy Ryan Ford for being a great guy and very diligent in his hard and sometimes difficult work in public service.