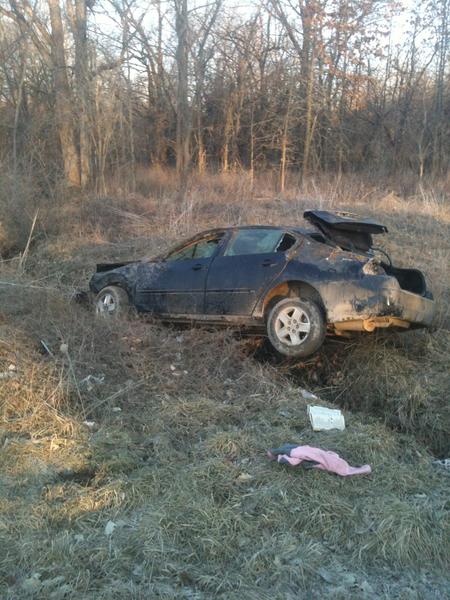 We are currently assisting the Missouri State Highway Patrol with a one vehicle crash investigation from Friday, March 29, 2013 on Liv 233 which was called into dispatch about 6:45 a.m.
Investigation shows at least the following:
1 male was at the scene upon arrival of our deputy. That man was reported to be suffering serious injury and very cold before being transported by ambulance to HMC and taken by Air Ambulance to a Kansas City area hospital for treatment of injuries.
The car had traveled north on Liv 233 at a very high rate of speed when the driver apparently lost control, going off the west side of the roadway, becoming airborne and coming to rest in or near a ditch.
Investigation suggests the possibility of one or more persons having left the scene of the accident. Our concern is the person(s) who may have left the scene apparently left the injured man and did not have enough care, concern, or compassion to notify 911, even anonymously, in order for the injured person to receive emergency medical help! Instead a passing motorist happened to call in the one car crash some time later.
We are asking that anyone with information on this to share their information with Sheriff Steve Cox or Chief Deputy Michael Claypole at 660-646-0515. It is very important we learn the rest of the story from the other occupant(s) of the car.