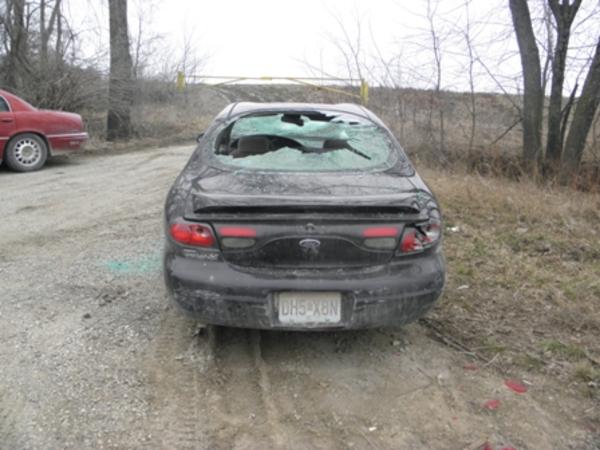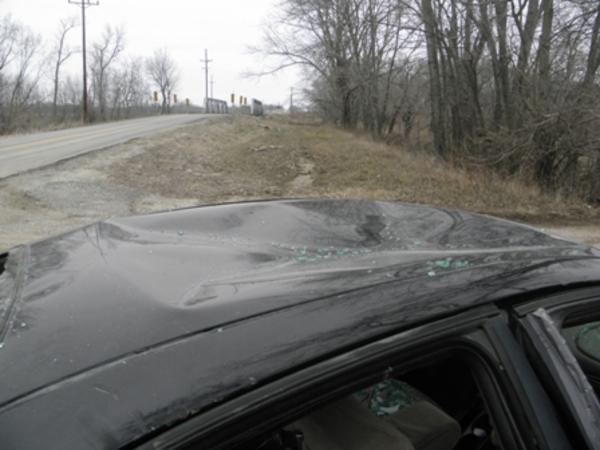 On March 23 we began an investigation of property damage to a vehicle which had been left parked near the railroad tracks on Highway C. The vehicle owner returned to get his car and found it to have been extensively damaged. Photos of the property damage are on our website at www.livcoso.org the incident remains under investigation at this time.
---
Over the weekend a deputy responded to a residence in the eastern part of Livingston County where a resident reported being home when a projectile from a firearm went through his home. Investigation shows the incident as an accidental shooting without criminal intent from a neighbor's property. The victim requested no further action.
---
On March 26 we began an investigation of property damage and theft from a vehicle which was parked at a residence on Liv 533. The investigation shows that someone apparently damaged the exterior of the vehicle and stole credit cards from within the car. Investigation is continuing.
---
On March 31 we began an investigation of reported theft and property damage to a vehicle and other property at a location on Liv 244. Investigation is continuing.
---
On March 30 we were called to a location north east of Chillicothe a member of the Humane Society reported finding two dogs which had recently been killed and abandoned in the creek bed.
---
On March 30 we investigated a complaint about a location in Ludlow. The situation was found to be adults and a young child living in the home which at that time had no water or sewer services due to repairs needed in the home. Raw sewage had reportedly been being dumped in the yard of the residence. Division of Family Services were also notified and assisted in the joint investigation. The family left the home to stay in a better location until repairs could be made.
---
On March 31 a deputy and trooper responded to Ludlow to investigate a report of Tampering with a Motor Vehicle. Information shows a man left his pickup parked in Ludlow and left the after with another person. Upon returning to the area the man reported his pickup had been moved to the rear yard of a residence and a group of people armed with ball bats refused to allow him to retrieve his pickup. Investigation shows exterior damage to the pickup along with 4 flat tires. Several interviews have taken place and the matter remains under further investigation.
---
On March 29 we investigated an incident where the well being of an adult female was of concern. Information was given to 911 dispatch of a female in business acting strange and the witness obtained a license plate on the vehicle she left in. Deputies went to the rural address of the registered owner and found that no criminal act had taken place. The female and her significant other had been having a verbal argument.
---
On March 29 the LCSO conducted an investigation in Mooresville regarding the alleged abuse or neglect of animals. Investigation is continuing and additional information will be released when charge(s) are filed.
---
On April 02 we began an investigation on Liv 423 near Utica. The victim reported returning to his rural property and someone had cut the lock from a cable gate and entered an outbuilding. The person(s) removed a 2007 Honda Recon TRX-680F camouflage ATV from the barn along with at least 2 Sthil chainsaws. Investigation is continuing.
---
LCSO staff has been extremely busy working on a variety of on going criminal investigations, assisting other agencies, and helping our citizens. If you have any information on these or other crimes then please call us at 660-646-0515.
---