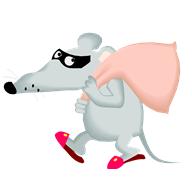 We recently received information from a Wheeling resident that yesterday there was a man walking around Wheeling described as a white male, about 5-07" tall, wearing colored shorts and a T-Shirt with "Dish Network" on it. The man was carrying a folder with "Dish Network" on it also.
Citizen reported the individual was allegedly inquiring about satellite service and certain other questions. The citizen said the man continued walking and was not seen with a vehicle. Allegedly DISH did not have anyone in the Wheeling area doing this type of activity.
We are concerned that someone may have been casing locations for a burglary or seeking an opportunity to commit a criminal act. We are asking anyone with information on this person to please share that with our office so we can further investigate the matter. If you have information to share then please call us at 660-646-0515.