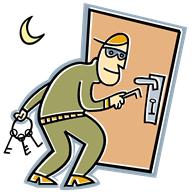 On the night of May 16 deputies were responding to a residence in the North West part of Livingston County regarding an uninvited intruder in the home. It is alleged the female intruder went in the private residence and was going to take her children from the home. The problem is the woman had no legal right to be in home and she does not live there and the 2 young children there were not hers or even related to her.
The deputies arrested Robin Lynn Swanson, 36, Chillicothe, for alleged Burglary 1st Degree and Attempted Kidnapping. Ms. Swanson is currently incarcerated in the Daviess Dekalb County Regional Jail pending formal charges being filed.
The victims have reported being fearful of the suspect again returning as Ms. Swanson also arrested by our office at the same location for alleged Trespassing on May 08, 2013. The victims explained the suspect was adamant the children in the home were hers. The adults quickly notified 911 of the emergency and deputies immediately responded, although one deputy had a vehicle accident while responding.
---
An arrest warrant was issued this afternoon by Associate Circuit Judge James P. Valbracht for Jennifer R. Graves, 34, Chula, for the alleged class D felony of Assault While on School Property. Bond was placed at $25,000 Cash Only. This stems from the alleged incident yesterday afternoon at Chula School. Investigation continues.
---
(Legal note: All persons are presumed innocent unless and until proven guilty in a Court of law. A mere arrest or arrest warrant is nothing more then an allegation.)