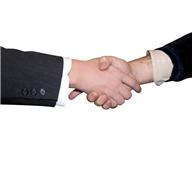 WOMENS SHELTER TO BE UNDER LOCAL CONTROL
The Chillicothe Women's Shelter will now be controlled locally. On May 21, 2013, local residents who serve on the Green Hills Women's Shelter Board of Directors gained enough votes to pass a resolution that will transfer complete oversight and management of the local shelter, and the funds held in Chillicothe's account, to the Livingston County Educational and Housing Council, a 501c3 nonprofit organization, effective July 1, 2013. This action was necessary since the Green Hills Women's Shelter organization was planning to close the local shelter.
Chillicothe board members Sheriff Steve Cox, Margaret Mata, Martha Berry and Trent Gann, concerned that closing the shelter would limit and reduce access to resources for domestic violence victims felt that a return to local control was necessary to insure the community needs would be met in the future. "The group plans to involve many local individuals and organizations to develop and deliver programs to help protect victims of domestic violence", according Margaret Mata.
The preliminary plan for the transition includes a name change from the Chillicothe Women's Shelter to the "SAFE HAVEN CENTER". Pam Hull, a full time advocate, at the shelter has agreed to continue after July 1 with the Safe Haven Center.
Community support is vital to our success stated Margaret Mata. Monetary donations during this time of transition would be greatly appreciated and can be sent to: Safe Haven Center, P O Box 346, Chillicothe, MO 64601