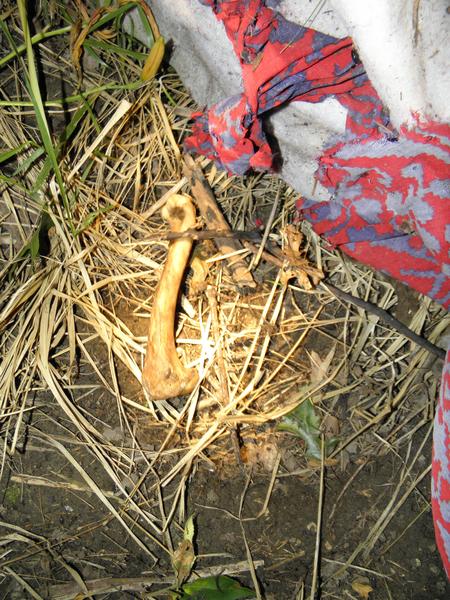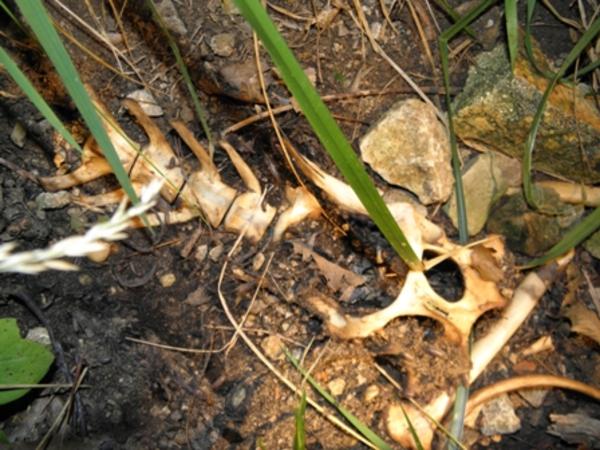 On Sunday evening we responded to an unusual call near Utica where someone had discovered a sleeping bag apparently concealing bones. Subsequent investigation determined the items were animal bones. The caller did the right thing in reporting this to law enforcement. We were assisted in the investigations by Livingston County Coroner J. Scott Lindley.
---
Our office has been very busy assisting other agencies this week with a variety of on-going investigations and criminal information. We have been focusing on clearing reports and sharing information we have obtained on area criminal activities.
---
We are currently investigating a report of theft of agriculture chemicals from a location northwest of Chillicothe. Approximately 200 gallons of the chemical was stolen.
---
On July 09 we began an assault investigation near Wheeling. The reported aggressor was gone on arrival and we have received assistance from the Linn County Sheriff in locating that person to contact us. A report will be submitted to the prosecuting attorney for review.
---
We are currently investigating the whereabouts of an incarcerated female who received a furlough from the Court for drug treatment. We heard rumor and confirmed the person had somehow left treatment early and did not reported back to jail as previously ordered. Investigation continues with possible additional charges pending.
---
We have been investigating a report of trespassing at a location in Avalon. A male suspect is reported to have taken up residence in what had been a vacant home without permission. We are seeking an arrest warrant for that person as we have not been able to gain access to the home.
---
On July 07 we began an investigation of a reported theft of a firearm from a private property location near Dawn. According to the victim he had a Glock .40 caliber handgun in his tent and unknown person(s) in attendance at the party stole his handgun and additional clip.
---
On July 07 we also began an investigation of a reported assault at a location near Dawn. A person of interest has been identified and the investigation is continuing at this time.
---
On July 03 a deputy responded to the northwest portion of the county after a resident reported people trespassing on private property. The deputy located a vehicle stuck on the sandbar of the river. The male occupant was identified as George Dale Braddy, 47, Kansas City. We arrested Mr. Braddy on an alleged parole violation arrest warrant. The land owner wanted the female warned about the criminal act.
---
On July 08 we were summoned to Wheeling for a reported domestic assault. The female reported being assaulted by her boyfriend who had left the after. The deputy later spoke with and arrested the suspect who denied assaulting the female and reported the caller had been attempting to kick him in the groin area. A Livingston County arrest warrant was issued for Kristofer D. Anderson, 35, Wheeling for alleged Domestic Assault in 3rd degree a class A misdemeanor. Mr. Anderson remains incarcerated in lieu of $1,000 bond. The investigation is continuing.
---
On July 02 we extradited Donald Raymond Braden, 58, Carrollton, from the Carroll County Sheriff on 2 Livingston County arrest warrants for alleged class A misdemeanor Protection Order Violations. Mr. Braden was incarcerated in the Daviess Dekalb County Regional Jail in lieu of bond.
---
On July 08 we arrested Tre Levaughn Walker, 19, Chillicothe for alleged Bond Condition Violations on original charge of class C felony Possession of a Controlled Substance. Mr. Walker was transferred to the Daviess Dekalb County Regional Jail in lie of $25,000 bond.
---
On July 08 we had 17 detainees in Circuit Court for Judge Chapman's Circuit Law Day. On July 09 we are scheduled to have 10 detainees in Judge Valbracht's Associate Court Law Day.
---
We are currently holding 39 people in custody at the Daviess Dekalb County Regional Jail.
---
If you have any information on these or other crimes we ask that you call us at 660-646-0515 or email Sheriff Cox at scox@livcoso.org.
---
All persons are presumed innocent unless and until proven guilty in a Court of Law. An arrest and arrest warrant are merely allegations.
---