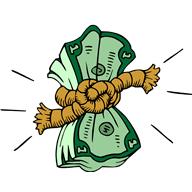 Based on expenditure reports Sheriff Cox obtained from the Livingston County Clerk we can report the following budget status for the detainees being housed at the Daviess Dekalb County Regional Jail:
Using the reference of employee salaries which are paid out in 12 equal monthly payments the budget status through July 31, 2013 shows salaries of full time employees are 58.33% spent. For comparison purposes we will use that 58.33% as a benchmark for comparison of the budget discussion.
Our Board of Prisoners budget line item has expended 60.88% during the same time period or roughly 2.55% over the benchmark.
The budget line item for Medical Care of Prisoners is showing only 48.94% spent or being 9.39% under benchmark and the line item for Inmate Transfers has only used 32.32% or being 26.01% under the benchmark.
As of July 31, 2013 the status of current budgets which the Livingston County Sheriff's Office operates under are at the following levels:
a. County Revenue-Jail 61.22% expended or 2.89% over the benchmark of salaries.
b. Law Enforcement Sales Tax-Jail 43.79% expended or 14.54% under the benchmark.
c. County Revenue-Sheriff 53.60% expended or 4.73% under the benchmark.
d. Law Enforcement Sales Tax-Sheriff has 43.84% expended or 14.49% under the benchmark
In my opinion, the Livingston County Sheriff's Office is living within its means and although we do not have the jail facility here open; the Livingston County Commission and Sheriff are wisely using your tax dollars during this year long study of the jail situation.
Should you have questions, concerns, or comments then please do not hesitate to contact the sheriff or county commission.
Respectfully,
Steve Cox