On the evening of August 22 we held an open house and provided citizens an opportunity to see the inside of the Livingston County Sheriff's Office and now closed County Jail.
We had a full house and the tour lasted about 1 ½ hours. We had people of all ages in attendance which included Livingston County Commissioners Eva Danner-Horton and Ken Lauhoff.
Overall it seemed everyone had a great time, learned some things, and many good questions were asked.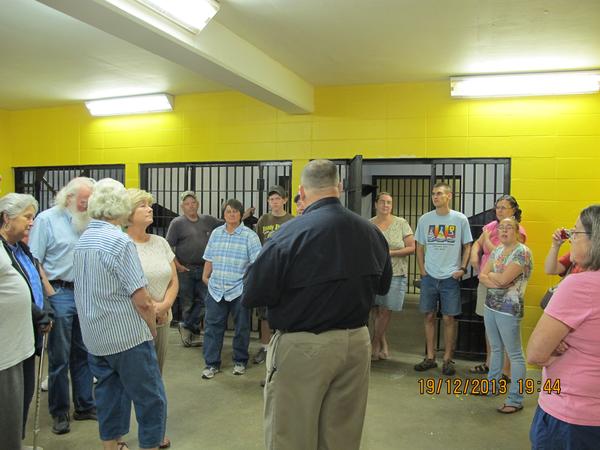 We want to thank everyone who participated in our 5 open house tours. We greatly appreciate all the interest, questions, and time together.
I have added a couple of photographs which were taken during last evenings tour.