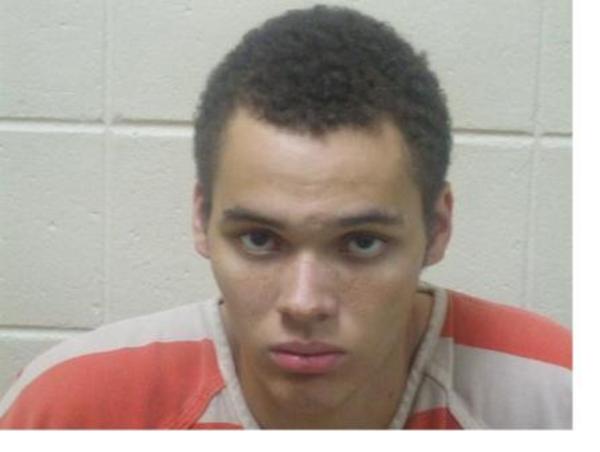 Donald Jordan Bigby photo
Donald Jordan Bigby, 19, Illinois was arrested on a Livingston County arrest warrant for alleged felony Forgery with $5,000 bond and on September 09, 2013 he was extradited to the Daviess Dekalb County Regional Jail (DDCRJ).
Mr. Bigby has made appearance(s) in Livingston County Court and DDCRJ had all the paper work and Court orders for our charge. Apparently Mr. Bigby also had a local municipal charge and for unknown reason(s) a DDCRJ staff member released Mr. Bigby on October 26, 2013 after that municipal sentence was completed and did not see or notice the Livingston County hold. Mr. Bigby was released to Linn County on their traffic warrant and has subsequently been released on that charge. Mr. Bigby is now a fugitive and his location is unknown. We did not learn of Mr. Bigby's release on October 26 until November 01, 2013.
We still have a felony commitment for Mr. Bigby and it would be in his best interest with the Court to immediately surrender himself.
Sheriff Cox has spoken with administration officials at DDCRJ about our concerns over this matter and preventing any future mistakes. The Circuit Court and Prosecuting Attorney have also been notified.