LCSO News Release November 4, 2013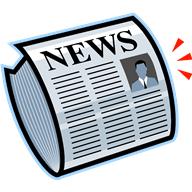 This morning we responded to a domestic violence call in Dawn. Upon arrival the deputies could not get an answer at the door but noticed through the window(s) it appeared a disturbance had taken place as items were turned over. Deputies entered upon exigent circumstances and found what is believed to be blood inside the home. A door to a bedroom was locked and no one would answer so forced entry was made into that room. Additional evidence was viewed but no one was home. The investigation is continuing, we are questioning one person at this time and still seeking the possible victim in this matter.
November 03 deputies investigated a report of domestic disturbance on N. Lincoln Street in Wheeling. No evidence of a criminal violation was found. No arrests made.
October 28 deputies investigated a domestic disturbance in Avalon and found no evidence of a criminal violation. No arrests were made.
Over the weekend deputies transported a person to a treatment facility in St. Joseph on a 96-hour Court order.
October 25, Deputy Sheriff Nicholas Leadbetter attended training with the Missouri Sheriffs Association Training Academy at the Caldwell County Sheriff's Office in Kingston. The training was a day of Pressure Point Control and Tactics, Edged Weapons, and Weapons Retention/Disarming subjects.
LCSO staff has remained very busy with a variety of on-going investigations, court activity, and assisting other agencies.
Currently the LCSO has 42 people in custody at the Daviess Dekalb County Regional Jail, 8 of which are female.