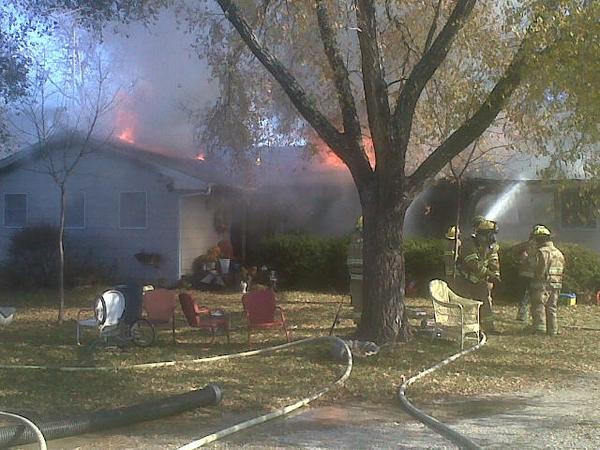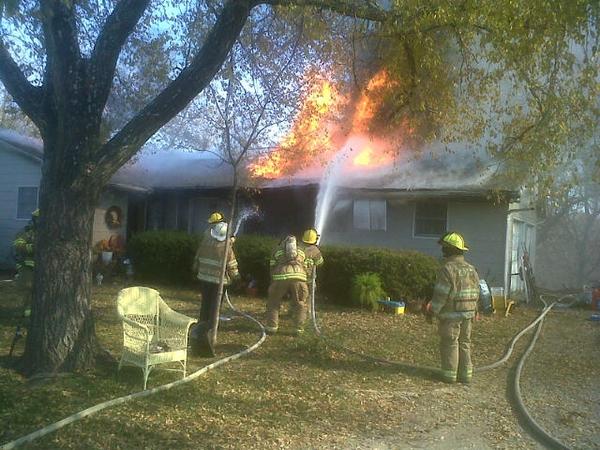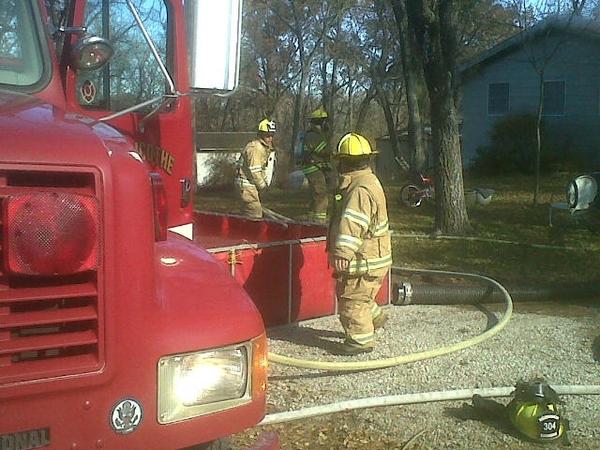 (Photos provided by Sheriff Cox)
This morning the LCSO, Chillicothe Rural Fire, area supporting fire districts responded to a residence about 4 miles south of Chillicothe along U.S. 65 as a motorist noticed smoke coming from the home. Firefighters remain on scene at the time of this press release continuing to battle the blaze. No one was reported to be home at the time of the fire and the owner(s) arrived after the dispatcher was able to contact them. A family dog made it out of the home when the firefighters forced entry and a pet cat has not yet been located. Sheriff Cox requested assistance from the Missouri Fire Marshall to help in determining the cause of the blaze. Fortunately no one has been injured and the fire crews did a remarkable job with the fire and strong winds.
---
At 9:00 a.m. Sheriff Cox executed a Daviess County Court order and sold at public auction two homes and land in Chillicothe and/or Livingston County. The property on Old Highway 190 sold for $205,000 and the property inside the City of Chillicothe sold for $150,000. The buyer obtained both properties and paid in full this date.
---
Judge Thomas Chapman is holding Circuit Court Criminal Law Day today as well and we had at least 20 detainees being held at the Daviess Dekalb County Regional Jail appear in Circuit Court.