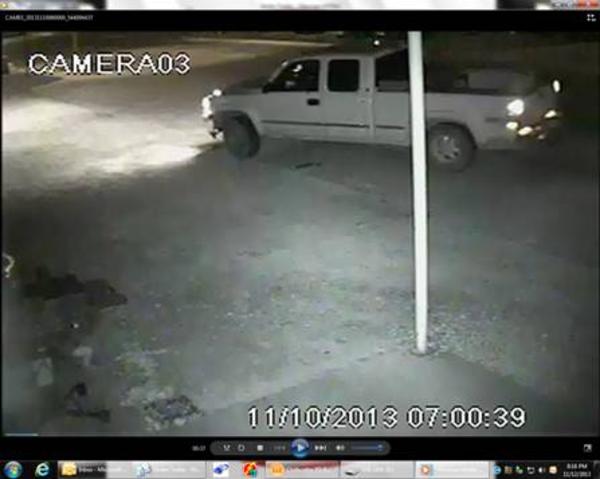 (Suspect Vehicle in Trailer Theft Investigation. Photo from Security Camera)
The Chillicothe Police Department is seeking public assistance with identifying the vehicle pictured with this release as a possible suspect vehicle. On 11-10-2013 at around 6:00 a.m. a black 2012 Doolittle 14' Dump Trailer was stolen from a local business. The trailer is a 2012 Doolittle hydraulic dump trailer and has a spare tire mounted to the right front. Missouri registration of 46D9XC was on the trailer at the time of theft. On the tongue of the trailer is a pintle hitch. There is a tool box in the bed and the driver is a male.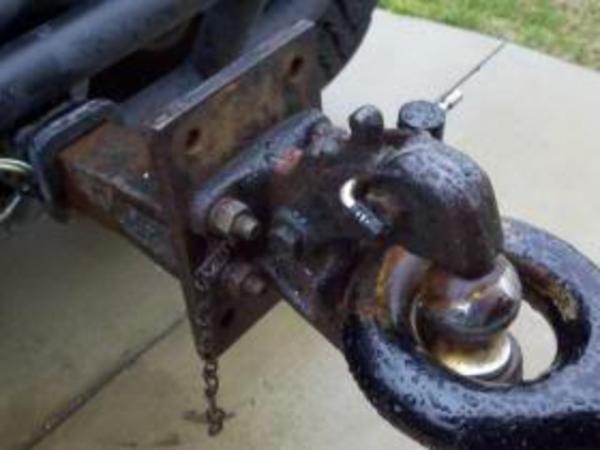 (Photo of type of trailer stolen) (Photo of type of hitch)
If you have any information on this crime or believe you have seen this pickup, please call the Chillicothe Police Department at 660-646-2121 and you may remain anonymous.
(All information and photos provided by CPD)