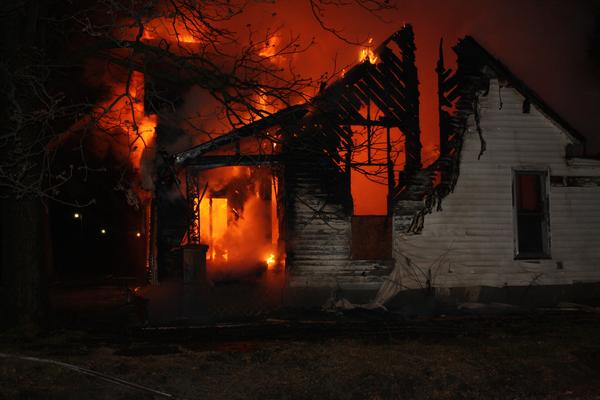 During the evening of Monday, December 02, we were summoned to Chula regarding a residential fire. Chula Fire, Chillicothe Department of Emergency Services, and others responded to the residential fire in attempt to save the property and nearby homes from any damage.
The State Fire Marshall's Office is assisting us with the investigation in attempt to determine the cause of the blaze. The home was completely destroyed. Fortunately no one was reported injured and our thoughts are with the family who lost their home and belongings.
To view a slide show of the photographs taken by Detective Eric Menconi, please click HERE.
Although no one was home at the time of this fire, these are some excellent pictures which may aide in having family discussions on fire safety and your home fire plan. Please ask your friends to do the same with ther families.
Thank you,
Steve Cox