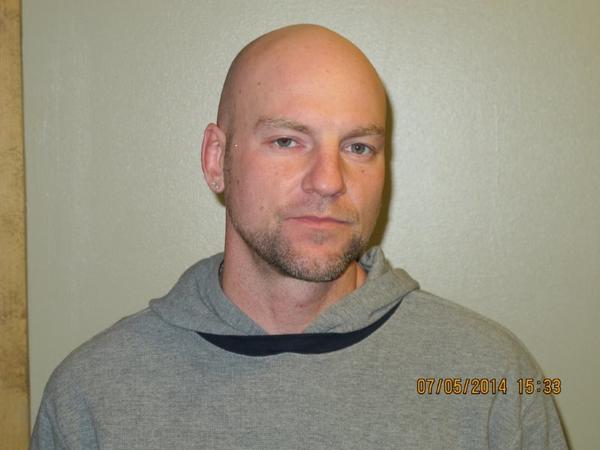 (William Coleman arrest photo by LCSO)
On January 07, we began an investigation of a man that reportedly had been living in Jackson County, Missouri and on felony probation and somehow found his way to Chillicothe. We have determined that man, William D. Coleman allegedly established residence in the 900 block of Webster Street at least on or about December 12-13, 2013 and remained there for multiple days without notifying this office he was residing in Livingston County Missouri.
The investigation alleges Mr. Coleman moved from the 900 block of Webster to a location in the 1000 block of Second Street again without notifying the Livingston County Sheriff he moved from one address or established a new address in Livingston County as required by Missouri Law.
This afternoon the LCSO executed a Livingston County Search Warrant in the 1,000 block of Second Street, Chillicothe for certain evidence related to this investigation. Mr. Coleman was subsequently taken into custody in the 900 block of Webster Street on a Livingston County arrest warrant for the alleged class D felony of Failing to Register as a Sex Offender. Mr. Coleman appeared before Associate Judge James Valbracht and will be transferred to the Daviess Dekalb County Regional Jail.
The Missouri Department of Probation and Parole and the Jackson County Sheriff assisted us with information on this investigation.