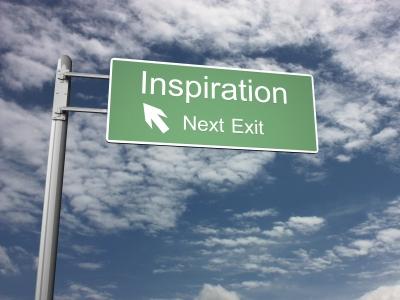 (photo courtesy of Nattavut and freedigitalphotos.net)
Incidents:
January 01 we investigated an unattended death in the 22000 block of U.S. 65. The deceased person was discovered by a family member. All preliminary evidence supports natural causes for the death. Livingston County Coroner's Office assisted at the scene and any lab results are still pending. Our thoughts and prayers are with the family and friends.
January 02 we began an investigation of a domestic disturbance in the 600 block of Marble Street in Utica. The investigation report shows law of cooperation amongst one or more of the people in the home and multiple allegations of different minor assaults and requests for prosecution. Deputies subsequently arrested 3 people for the alleged domestic assault and all 3 were incarcerated in the Daviess Dekalb County Regional Jail pending formal charges being filed.
January 08 we began an investigation of property damage to a 1999 Plymouth van which had been left along U.S. 65 south of Chillicothe. During the time the vehicle was left unattended unknown person(s) forced entry into the van. Nothing was known to be stolen from the vehicle.
January 11 we searched a home in Wheeling regarding a complaint of possible child abuse-neglect due to living conditions. The complaint was unfounded. Information being shared with Division of Family Services.
January 11 a Dawn resident reported the theft of narcotic prescription pain killer medication from the home. Investigation continues.
January 14 victim reported that within last 2 months unknown persons have stolen 4 batteries from his trucks and machinery at a farm building. The criminals also stolen a Sear Air Compressor with 100' of air hose and a wooden step ladder. Investigation continues.
On the morning of January 14 a DDCRJ detention officer noticed that contraband had been placed inside balloons and hidden in multiple locations in the men's restroom at the Livingston County Courthouse. A deputy and CPD officer worked with the detention staff and allegedly made a case on a male detainee here for court that went into the bathroom and picked up what he thought was going to be his contraband to smuggle back to the jail. Additional criminal charges are expected for at least this individual in the near future.
---
Arrests:
December 31 we extradited a fugitive from the Macon County Sheriff and served a Livingston County arrest warrant on Jason Lee Seavey, 38, for alleged failing to appear in Court on original charge or felony driving while revoked/suspended.
Today we have had 2 of our MOST WANTED Fugitives get arrested. This afternoon LCSO deputies arrested Joseph W. Woody on a Livingston County warrant for alleged Bond Supervision Violation on original felony charge of stealing any credit device or letter of credit, bond set at $5,000. A Bonding Agent located Mercedes M. Baker in Kansas City and surrendered her to the DDCRJ on the Livingston County arrest warrant for alleged Failing to Appear in Court on original charge of felony stealing. Bond was set at $20,000 cash.
---
Other Information:
We currently have 40 people incarcerated in the Daviess Dekalb County Regional Jail, 10 of which are female detainees.
Today we have been managing Courthouse and inmate security. We had DDCRJ bring 22 detainees to Judge Chapman's Criminal Law Day in Circuit Court. We also executed Court ordered writs and picked up prisoners from the Cameron Prison, Chillicothe Correctional Center, and Grundy County Jail for mandatory court appearances. Those same inmates were returned to their respective holding facilities.
The LCSO has been very busy working on a variety of on-going criminal investigations and other issues related to the budget and needs of the sheriff's office.