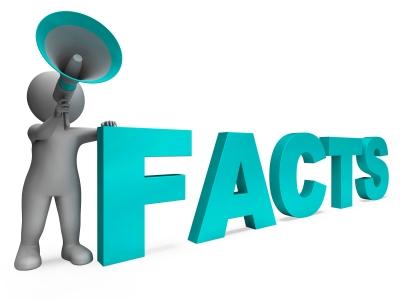 (photo courtest Stuart Miles and freedigitalphotos.net)
I have included known figures for the following years to show trends and/or otherwise note reasons for change:
Line Item 2013 2012 2011 2001 1995
Reports 530 + 800 704 N/A 306
Arrests 139 328 264 168 N/A
Civil Process Served 1,529 1,819 1,797 1,026 200
(Note the change in the above is primarily due to the loss of the detainees in custody at the Livingston County Jail. We normally had additional arrest warrants served here that are now served at the Regional Jail. Our "reports" number is low due to change in dispatch locations and lack of notice to dispatch of walk in or phone in reports of information. The civil process service is also down primarily due to not having a jail here.)
---
Registrations: 2013 2012 2011 2001 1995
Registered Offenders 46 45 37 N/A N/A
Registered Exotic Animals 45 44 4 N/A N/A
(Exotic Pets required to be registered include 44 monkeys and 1 Ball Python)
New CCW Permits Issued 156 101 74 N/A N/A
CCW Renewal Permits 119 59 91 N/A N/A
Traffic Enforcement:
2013 Traffic Stops total: 393 2012 Traffic Stops total: 336
Citations Issued: 74 Citations Issued: 72
---
Jail News: 2013 2012 2011 2001 1995
Average Daily Population 39.75 36 40 35 15
2013 Breakdown of Jail Population and Information:
553 detainees held by Livingston County during 2013:
Of these 402 were Male, 143 were Female, 8 were Sex Unknown.
490 detainees were White, 42 Black, 6 Hispanic, 1 Asian, 4 American Indian, and 10 Unknown.
Average age of detainee for 2013: 29.97 years old.
Highest Daily Population in 2013 was 58 people in custody.
Lowest Daily Population in 2013 was 27 people in custody.
14,510 total inmate days spent at DDCRJ for daily average of 39.75 detainees.
---
Budget Information:
2013 Board of Prisoners Budget was $361,900. Actual Spent was $403,621 due to holding higher average number of detainees causing that line item to be over budget $41,721.
2013 Medical costs for prisoners was $15,535. 2012 Medical costs for prisoners was $50,044. A huge savings of $34,509 due to contracting prisoners and medical care at DDCRJ.
2014 budget for Board of Prisoners is estimated $471,850. Which we hope to only expend the same or less than we did in 2013.
The county commission signed a 2014 contract with Daviess Dekalb County Regional Jail with nearly everything remaining the same as 2013 with few minor incidental changes.
---
County Revenue line items of interest:
Line item 11-45701 Criminal Costs:
2013 projected revenue by County Commission was $0.00 but actual revenues were $219,885. 2012 actual revenue was $117,616 and 2011 actual revenue was $128,315. Huge increase of $102,269.
Line item 01-4523 is for Board of Prisoner Revenue:
County Commission projected for 2013 was $125,000. Actual revenue was $192,766 being a jump of $67,766. 2012 actual revenue was $127,917 and 2011 actual revenue was $131,890.
(Those responsible for the increase in these revenues are the offices and staff of Prosecuting Attorney Adam Warren, Circuit Judges Thomas Chapman and R. Brent Elliott, Associate Judges of 43rd Circuit James Valbracht, Jason Kanoy and Darren Adkins, Circuit Clerk Brenda Wright and LCSO Deputy Sindy Fitzpatrick. A special thanks to all those responsible for the additional multi-office team work in 2013.)
---
Noteworthy Reviews:
2013 Law Enforcement Sales Tax spent by the LCSO was $246,397 whereas 2012 expenditures were $500,145 being a decrease of $253,748 from that budget.
In 2013 the LCSO was over budget for board of prisoners but overall in our 3 major budgets being Law Enforcement Sales Tax, General Revenue-Sheriff and General Revenue-Jail, we turned back approximately $42,319 to the county commission.
For 2014 we have added an Assistant Office Manager Position to help with walk-in and phone traffic. Since closing jail operations and 911 dispatch, we have continued having large volume of citizen needs at our office. For example in 2013 we answered 33,510 telephone calls at the LCSO, this does NOT include the fax line or over 10,000 of out-going telephone calls made from our office.
---
Major Accomplishments in 2013:
Significant Criminal Cases and Cooperation with Law Enforcement Agencies on Investigations:
Discovery of a juvenile which had been abducted as an infant in Florida more than 12 years ago and found in Chula, MO and ultimately reunited with the family.
Numerous cases cleared on variety of significant crimes such as sex offenses, burglaries and assaults.
Continued in-depth drug violation and criminal networking investigations.
Increased time spent in rural schools and assisting those organizations.
---
2014 Goals:
Replace 2 patrol vehicles with one new vehicle and one used MSHP patrol car. One patrol vehicle was totaled in a one-vehicle crash in 2013 and the other replacement will be a high mileage/maintenance problem.
Assistant Office Manager Position so that our office has a person here Monday through Friday during normal business hours to greet citizens, answer the phones, and help with administrative duties.
We want to offer more community involvement with such things as a Sheriff's Citizens Academy, POWER-UP Self Defense programs for women and additional training opportunities/presentations for schools/government/civic/church groups in our county.