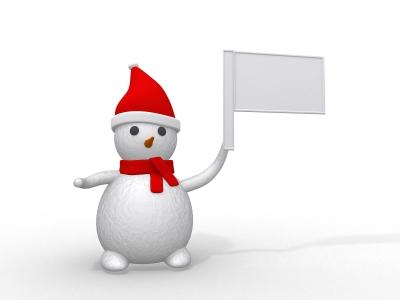 Photo courtesy David Castillo Dominici and freedigitalphotos.net
Incidents and Arrests:
A case of Identity Theft from a local resident in June 2012 has been solved. Our investigation has led to the interview of one or more witnesses and probable cause has been obtained to seek an arrest warrant for a 26 year old man. Prosecuting Attorney Adam Warren will be presented the case file and request for arrest warrant on the suspect.
On January 21 we began an investigation of stealing in the Ludlow area and this case has now been completed. Victim reported missing various items that would be considered scrap metal Investigation resulted in the arrest of David L. Kirkpatrick, 55, Ludlow for misdemeanor stealing. Mr. Kirkpatrick was issued a summons and released pending Court appearance. Various items were recovered from/through assistance of a scrap dealer.
January 27 we assisted the Chillicothe Police on serving a Livingston County arrest warrant on James Lee McCoy, 37, Chillicothe.
January 28 Deputy/School Resource Officer Eric Menconi provided a report to our office regarding a truancy issue with a local student and contacting a parent about the matter. The information is being submitted to the juvenile officer for review.
January 30 we began an investigation of a reported animal abuse in the 6000 block of Liv 512. Victim reported their bull dog was apparently beaten and had a pink belt tied around its neck causing it difficulty in breathing. The investigation continues.
January 31 Deputy Sheriff/School Resource Officer Mike Lewis filed a report in our office regarding a student that was allegedly at a location inside the Chillicothe High School and is accused of smoking tobacco and/or marijuana. Investigation led to a juvenile student allegedly intoxicated under drug, in possession of tobacco and attempting to flee the school and from the deputy. Parent(s) and juvenile authorities were contacted and the school has/is taking administrative action.
February 01 we investigated a report of Violation of a Protection Order. The investigation led to the arrest of Leonard Eugene Stumph, 61, Dawn for the alleged violation. Mr. Stumph was turned over to the Daviess Dekalb County Jail pending formal charges being filed.
February 01 we served a Livingston County arrest warrant on Christopher R. Brannam, 31, Chillicothe for alleged class D felony of Harassment by Person> = 21 years of age against Person
February 03 we served a Chariton County arrest warrant on Ashley Nicole Allnutt, 21, Chillicothe for alleged 3 counts misdemeanor passing bad checks. Ms. Allnutt surrendered to the LCSO and posted the $450 bond and was released.
February 03 we were attempting to execute a Chariton County arrest warrant on Ricky DeWayne Allen Jr., 23 when the investigation led us to the 1300 block of Easton Street in Chillicothe. Deputies found the doors were locked and due to the investigation were able to force entry into the home. The deputies allegedly discovered Mr. Allen hiding in a closet and he attempted to give false identity to the officers. Further investigation found the suspect was allegedly in unlawful possession of stolen property such as credit/debit card(s). Mr. Allen has since been charged in Livingston County with the alleged misdemeanor Receiving Stolen Property. Mr. Allen was incarcerated in lieu of bond.
We are thankful to have 2 four wheel drive vehicles in our road patrol fleet as they have been well used this winter.
Our staff has remained very busy working various criminal investigations, assisting other agencies and checking on citizens and monitoring the roadways. Fortunately during this last storm there were few incidents.
Currently we have 39 people incarcerated in the Daviess Dekalb County Regional Jail.
If you have any information on these or other crimes we would like to hear your information so please call us at 660-646-0515.