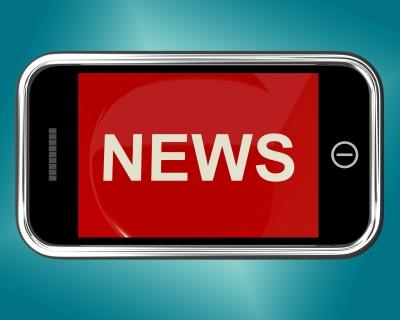 (photo courtesy of Stuart Miles and freedigitalphotos.net)
Incidents:
On February 19 deputies were in Avalon on an investigation and during the process they discovered other adult occupants of the home that were in danger of harm due to extremely unsafe levels of Kerosene vapors inside the house. There were multiple jugs of kerosene inside the home and kerosene heaters which at least one was not working properly and spewing the fumes and fuel into the house. Further investigation led to the discovery there were two juvenile children in the home. One or more of the occupants was refusing to leave and allow the deputies into the home. Sheriff Cox requested the children be taken into protective custody if necessary and responded to the scene. An elderly woman refused the deputies requests to exit the house. Division of Aging was notified and we were able to get the lady out of the house. The children were taken to a relatives in Chillicothe and are to remain living there until a different and safe heating source is in the home. A report is being submitted to Prosecuting Attorney Adam Warren for consideration of charges of endangering the welfare of a child.
February 19 we responded to a location on Liv 365 for a reported domestic assault. Several people have been interviewed and the matter remains under investigation.
February 18 we investigated a report of 3rd degree assault to an individual in Livingston County. Deputies reported the man admitted he had been assault and by whom but declined to prosecute the individual.
February 17 we began an investigation of reported theft of gasoline from a location in Wheeling. About 6 gallons of fuel were stolen from a parked vehicle. Investigation continues.
February 15 a deputy responded to the police department on a report of assault that allegedly took place west of Chillicothe. The female described living in the same residence with her boyfriend and they had just broken up. The alleged victim reported returning to the home to get some clothing and discovered her best friend inside. It was reported words were exchanged and one person allegedly threatened the other with a knife and allegedly the other was physically assaulted. Investigation continues and a report will be submitted to the prosecuting attorney for consideration of charges.
This week deputies completed an investigation which started in August 2013 where two local businesses were given forged checks which totaled nearly $800 dollars. The investigation lead to receiving information from Grundy County and Independence Missouri. The deputies had obtained a warrant for one of the suspects and Natia R. Krepps for alleged forgery and she was arrested by Independence PD on or about February 13 and is not in the DDCRJ in lieu of bond. Subsequent investigation led to the interview of a second suspect in Grundy County and the arrest and formal charges of Alicia N. Birkhead, 29 for alleged 2 counts forgery. Ms. Birkhead is also in the DDCRJ in lieu of bond. The deputies allegedly solved one or more burglaries for the City of Independence and there may be charges on the person(s) responsible in those crimes.
February 12 Deputies/School Resource Officers Mike Lewis and Eric Menconi filed a report with our office regarding a drug investigation at the Chillicothe High School Two students were allegedly found to have possessed drug paraphernalia and/or marijuana on school property. Parent(s) have been notified and school officials are taking administrative action. Reports are being submitted for consideration of charge(s).
February 11 we began a different investigation with the Division of Aging for potential financial exploitation of the elderly. Investigation continues.
We are continuing to work with area agencies and Jackson County Sheriff on a variety of trailer, ATV and other thefts that have taken place in the general area.
We are in the middle of some in-depth criminal investigations where some may be charged in Juvenile Court and at least one person may be charged in adult court. These investigations involve at least one local child and illegal images. Cell phones and other equipment have been searched and suspected child porn images removed for evidence. Parents and juvenile authorities are aware of the situations and we are continuing to work with a Cyber Crimes Task Force in completing the investigation.
This week we picked up a rural resident on a Court ordered 96 hour detainer and caused the man to be transported to a treatment facility.
We have completed two reports on individuals who allegedly failed to appear in Court and we are seeking charges on both for that crime. Reports are being submitted to the Prosecuting Attorney for consideration of criminal charges.
Arrests:
February 20 we served a Livingston County arrest warrant on Michael James Jessa, 25, Chillicothe for alleged Failure to Obey a Judge's Order on original charge of class C felony Assault 2nd Degree. Bond was placed at $30,000 cash. Mr. Jessa was transferred to DDCRJ.
February 19 we served a Livingston County arrest warrant on Tye Nicole Wells, 18, Avalon for alleged Tampering with a victim/witness or attempt in felony prosecution, class C felony. Bond was set at $10,000 cash. Ms. Wells was transferred to the Daviess Dekalb County Regional Jail (DDCRJ).
February 11 we served a Livingston County arrest warrant on Anthony James Brown 39, Chillicothe for alleged Probation Violation on original conviction of class B felony Drug Violation. Bond was initially denied by the Court. Mr. Brown was incarcerated at DDCRJ.
February 11 we served a Livingston County arrest warrant on Barry P. Cooper, 37, for alleged Probation Violation on original conviction of class C felony Drug Violation. The Court initially denied bond. Mr. Cooper was incarcerated in DDCRJ.
February 06 a deputy arrested Roger Dean Owings, 41, SALT Center for alleged Driving While Suspended 2nd Offense. Mr. Owings was processed and released on a summons to appear in Court March 05, 2014.
Other information:
Earlier this week a deputy stopped by a rural address at the request of Supervision Services to conduct a compliance check on an individual on bond with a court ordered curfew and no alcoholic beverage consumption order. The deputy was greeted by the significant other and was told he was not home that he was with his parents. The deputy then explained the purpose of being there and this was after the ordered curfew. The lady then recanted her claim to the deputy and had the individual speak with the officer in person. The man was in compliance with his court ordered supervision at that time. The deputy suggested to the man that like us or not when we come to the door just answer and not hide. A perfect example of how it pays to tell the truth.
Our office has remained extremely busy between calls for service, investigations, Court, and sick leave.
If you have any information on these or other crimes then please call us at 660-646-0515.