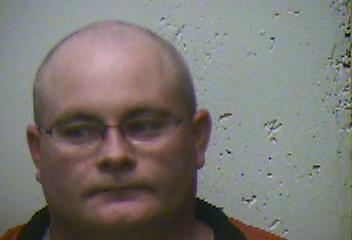 Brent Allen Schade
On March 04 the Livingston County Sheriff's Office began an investigation into an alleged Rape, Sodomy, Unlawful Restraint, and Supplying Intoxicants to a Minor. The incident was reported to have taken place over the night of March 03 and into the early morning or March 04 in the 300 block of Cherry Street in Chillicothe, Missouri.
Early this morning we arrested Brent Allen Schade, 40, Chillicothe, for alleged Forcible Rape, Forcible Sodomy and 2 counts of Supplying Intoxicants to a Minor.
A variety of evidence has been collected and/or currently being sought. A second person of interest was identified and we are seeking that individual at this time for questioning. Several people have been interviewed and the investigation continues.
Mr. Schade reported he is employed as a police officer for the City of Chillicothe.
Mr. Schade remains incarcerated in the Daviess Dekalb County Regional Jail pending filing of formal charges.
---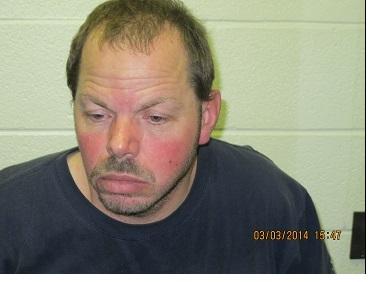 Donald E. Rhodes
Also this week our office concluded an investigation of alleged Failure to Properly Register as a Sex Offender. On Monday we arrested Donald Eric Rhodes, 41, Wheeling on a Livingston County arrest warrant for alleged 2 counts felony Failure to Register as a Sex Offender. Mr. Rhodes has previously registered with the sheriff's office but is alleged to have been misleading and incomplete on his registration(s). Mr. Rhodes remains incarcerated in the Daviess Dekalb County Regional Jail in lieu of $5,000 bond.
---
I would like to commend our staff for their diligence and long hard work the last two weeks on a variety of criminal investigations. Nearly all of our staff dedicated many hours of investigations, interviews, evidence collection, and report writing in addition to all our other duties to complete these cases in a fair and timely manner.
---
Please keep in mind that all persons are innocent unless and until proven guilty in a Court of law. A mere arrest or arrest warrant is only an allegation.
With that being said, please keep your thoughts with all Crime Victims and alleged Crime Victims, especially those of such serious and personal violations.