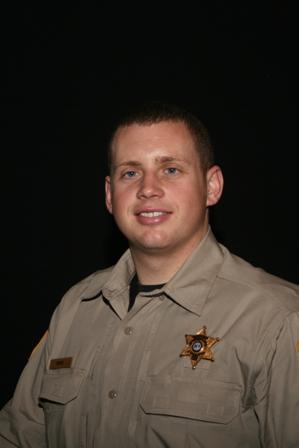 (Ryan Ford)
We regret to report accepting the resignation of full time employment from Deputy Sheriff Ryan Ford. Ryan began working for our office on March 12, 2012, during this time Ryan has proven to be an outstanding deputy and co-worker. Ryan is very polite, courteous and professional at his job.
Deputy Ford has accepted a position at the Chillicothe Police Department because of the difference in pay and cost of benefits as compared to Livingston County. Deputy Ford told me he has no choice but to change jobs as he has to provide for his family and the combined difference amounts to about $512 per month before taxes.
Even though Livingston County receives a supplement grant for deputy sheriff pay there is still a substantial difference between the benefits, costs of benefits to employees, and base pay between the two government entities.
Our office is now accepting applications for a deputy sheriff and the specifics may be viewed on our website at www.livcoso.org under employment opportunities.
This office remains hopeful that in the future Livingston County will these issues and help us attract and retain the quality employees we have.
Please join us in wishing Deputy Ryan Ford the best with his new job.
Respectfully,
Steve Cox