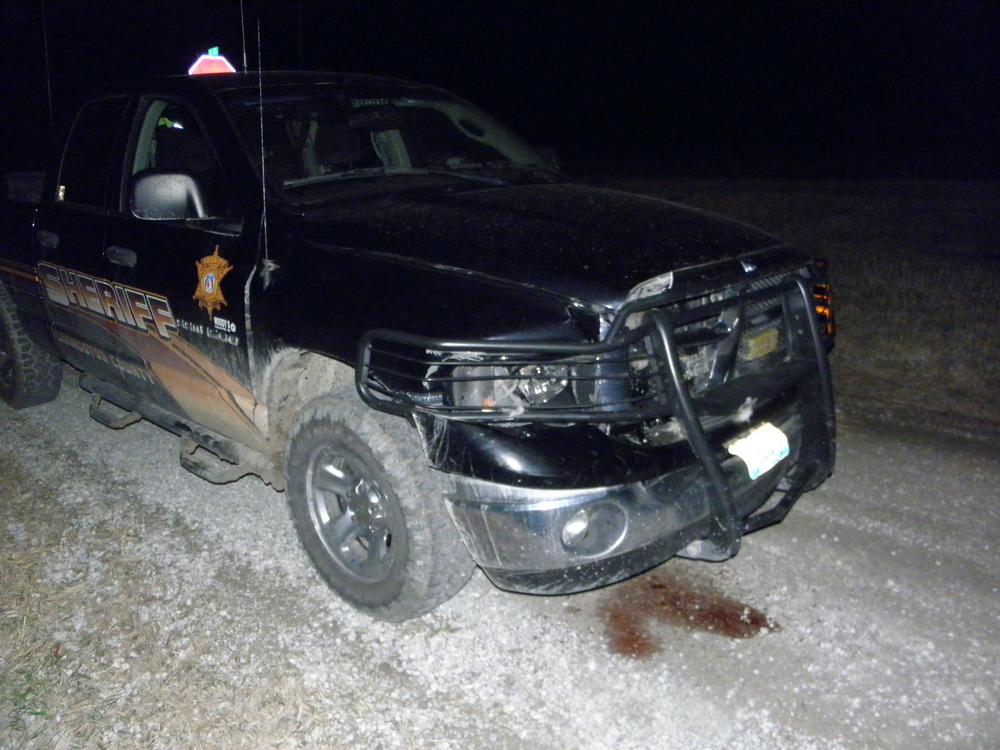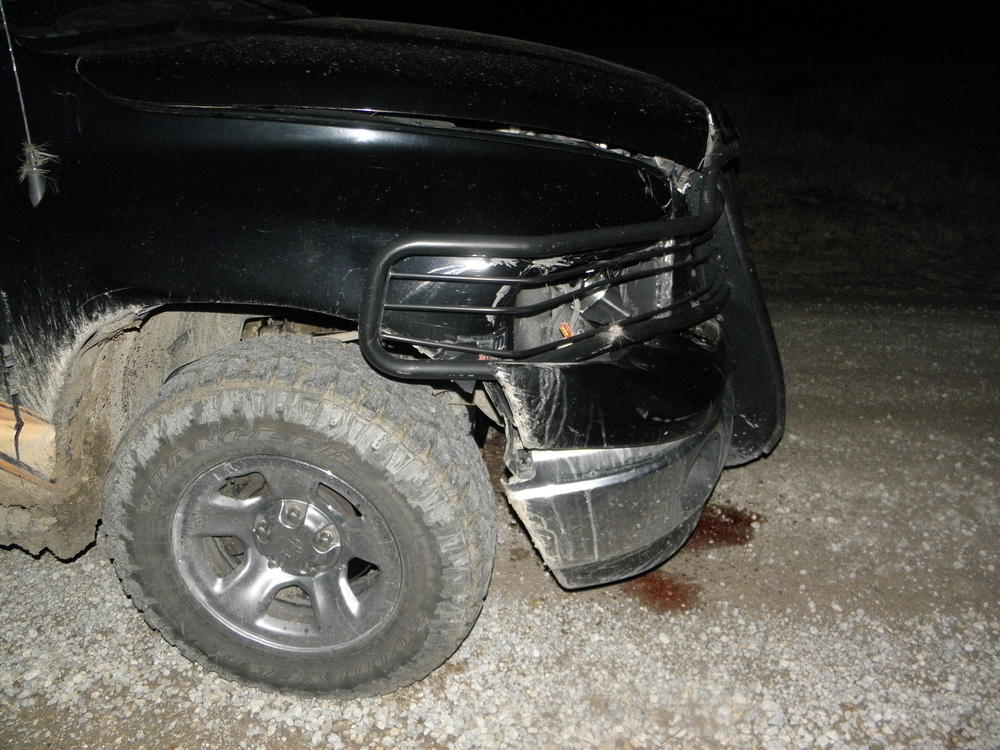 The night of March 28 Deputy Jay Cooksey was in the south west part of Livingston County responding with emergency lights and siren activated to a home intrusion call when a deer ran in front of the pickup.
The 2005 Dodge Ram with approximately 110,000 miles was equipped with a push bumper for additional safety. Preliminary review shows our deputy was operating the vehicle in a manner within policy guidelines when the large deer bolted in front of the pickup.
The photos display the damage to the vehicle which we believe was minimized due to the addition of the push bumper. The impact with the deer was at about 55 miles per hour.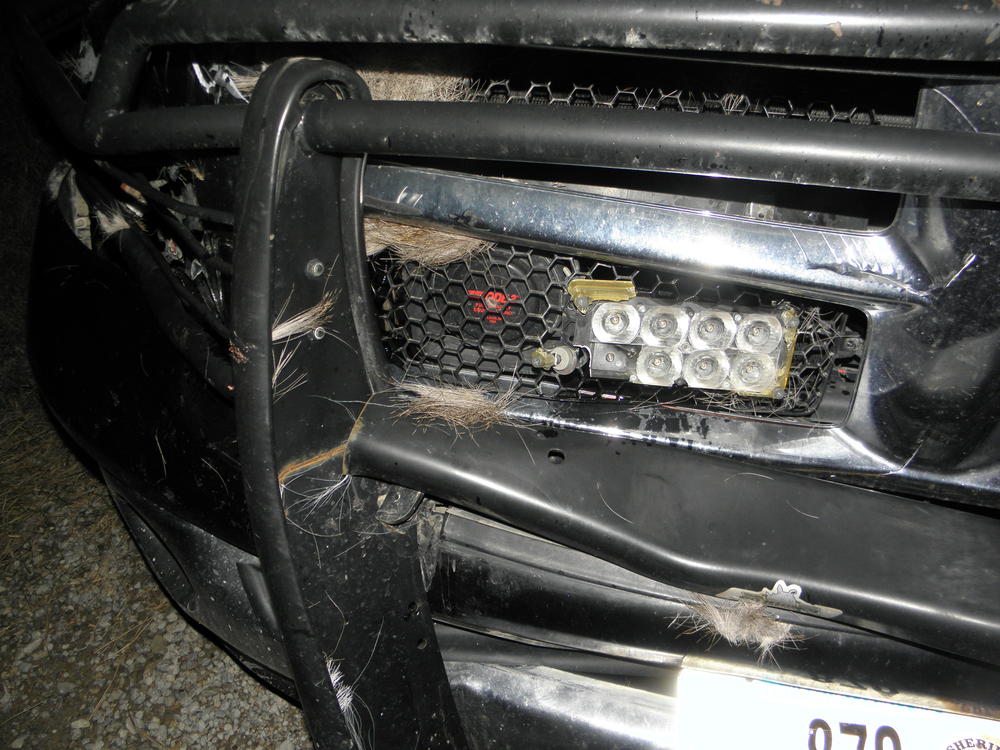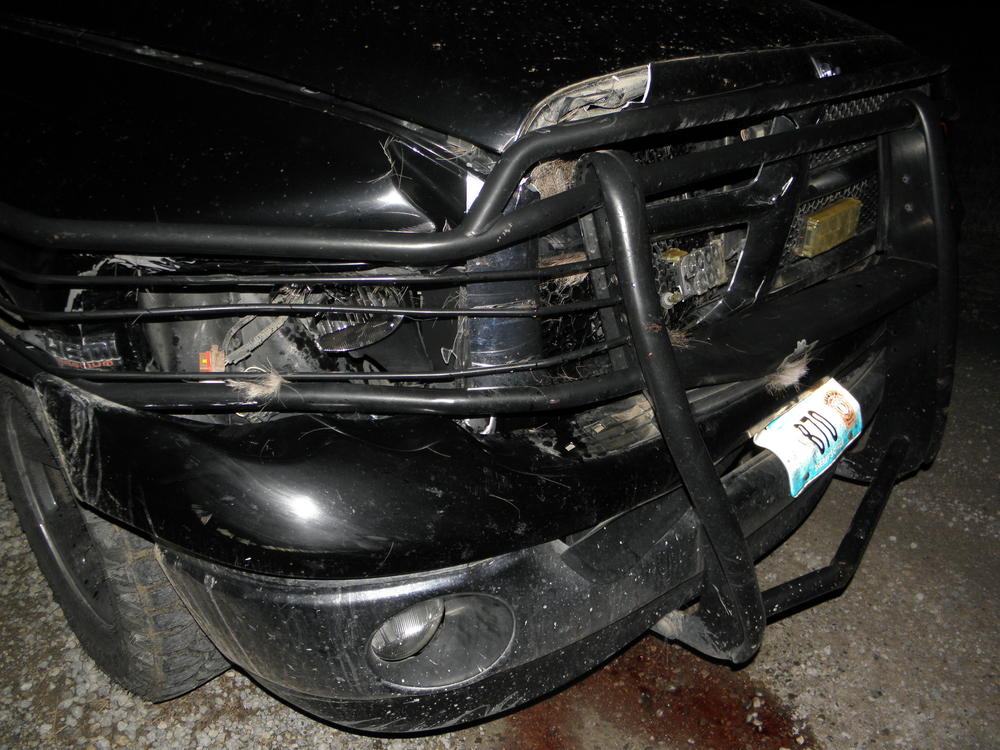 We will be getting estimates on the damage this week and work with our insurance company in either repairing or replacing the patrol vehicle.
Fortunately our staff was not injured. A different deputy responded to the intrusion call and handled that situation.
The MSHP investigated the incident and we will review their final report when completed.