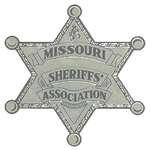 On the night of April 01 LCSO deputies and MSHP Troopers responded to the Dawn Apartments in attempt to serve two arrest warrants. We arrested Pamela S. Meyers, 28, Dawn on a Higginsville warrant for alleged traffic violation. Ms. Meyers subsequently posted bond and was released. (Unrelated to the following incident)
At a different apartment officers allegedly observed one or more people attempting to hide inside an apartment. Investigation resulted in the arrest of William Thomas Patterson, 43, Dawn, on alleged Probation/Parole Violation warrant. We also placed Lora M. Leabo, 45, Dawn under custodial arrest for alleged possession of methamphetamine and possession of drug paraphernalia.
A deputy secured the scene and we obtained multiple search warrant(s) for the home on April 02, 2014. We have allegedly seized controlled substance(s), drug paraphernalia, and stolen property from the residence.
Both Ms. Leabo and Mr. Patterson have been served with Livingston County arrest warrants for alleged 3 counts class C felony Possession of Controlled Substance(s) and the Court placed bond at $15,000 cash.
We are continuing to work with several agencies and victim(s) with this continuing investigation.
Note that all persons are innocent unless and until proven guilty in a Court or law. An arrest or arrest warrant is merely an allegation and does not imply guilt.