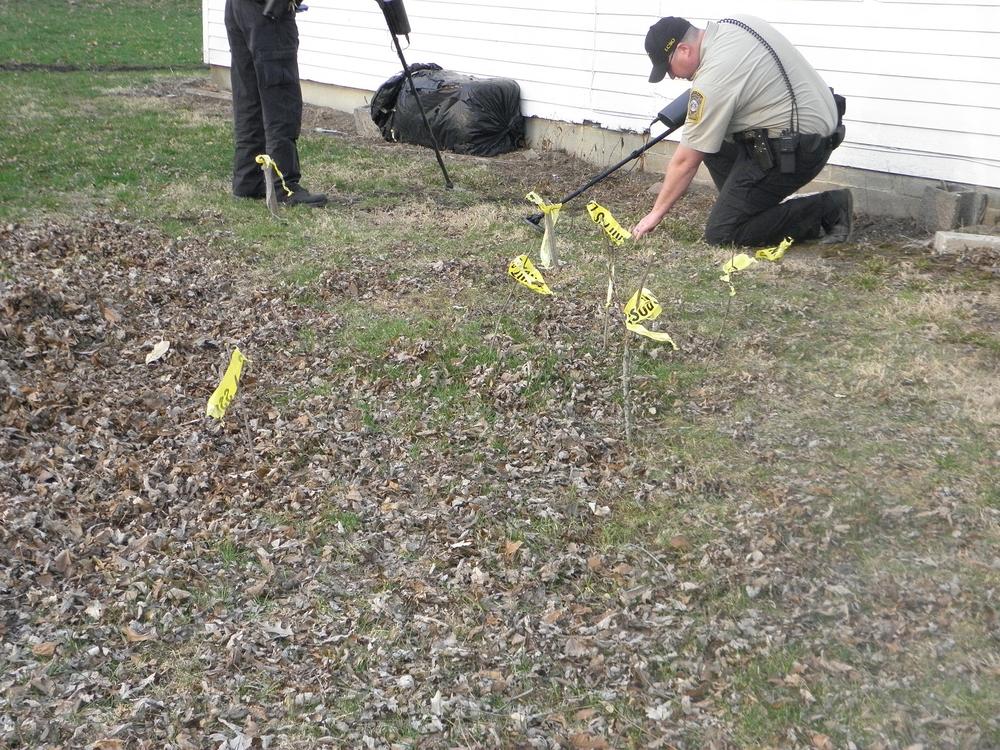 Late afternoon on April 07 we were summoned to Wheeling regarding a pitbull type dog having been shot. The person reporting this to our office is the same person that shot the dog. That person reported the dog was running at large and charged the citizen on the caller's property which prompted the shooting of the animal.
Investigation shows the caller discharged a 9mm handgun multiple times on his own property and struck the dog more than once. The dog had previously been restrained on the owner's property but had recently broken free from the harness and was running loose.
A small child was playing outside of the dog owner's home but the investigation suggests that child was not near the line of fire from the handgun being discharged.
A variety of evidence and photographs were taken. This is the second such incident on the caller's property as a different dog from the same owner had been shot in the past for reportedly running loose and aggressively approaching the neighbor.
A DVM has treated the dog and at last report to this office the dog is recovering.
Once completed the investigation report will be presented to Livingston County Prosecuting Attorney Adam Warren for review and consideration.
Livingston County does not have a leash law but the State of Missouri requires all animal owners maintain control of their animal(s).