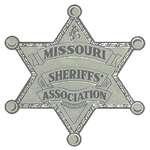 April 15 we began an investigation of a possible sex offense involving a small child. We are currently working with the Division of Family Services and Juvenile authorities in attempt to determine if an offense took place and if so where at and by whom. Investigation continues.
April 17 we served a Livingston County arrest warrant on Joseph Wesley Story, 25, Chillicothe on a Livingston County arrest warrant for alleged class C felony Possession of a Controlled Substance. Bond was placed at $5,000 and Mr. Story was transferred to the Daviess-Dekalb County Regional Jail.
April 18 deputies responded to the 300 block of N. Lincoln Street in Wheeling regarding a possible domestic violence incident. Investigation revealed this was only a verbal argument and no crime was committed.
April 18 the LCSO obtained and served a search warrant at a residence on Liv 204. LCSO staff and Detective Jon Maples from the Chillicothe PD completed this portion of the investigation.
April 19 deputy responded to 10000 block Liv 2306 regarding fight between Father and Son. Both adult men from Independence were interviewed and neither wanted to cooperate with prosecution. Parties were separated and investigation concluded.
April 20 a deputy left the LCSO and observed a Chillicothe Police Officer near Washington and Webster Street on the ground with a male suspect that was being combative and resisting arrest. The deputy assisted the officer in placing the aggressive man in a patrol vehicle and getting him to the Chillicothe Police Department. Our deputy stayed at the PD to assist until the situation was under control.
Our staff is continuing with a variety of on-going and very time consuming criminal investigations.
As of this morning we have 55 people in custody in the Daviess-Dekalb County Regional Jail, 13 of which are female detainees.
Anyone with information on these or other crimes is asked to call us at660-646-0515.